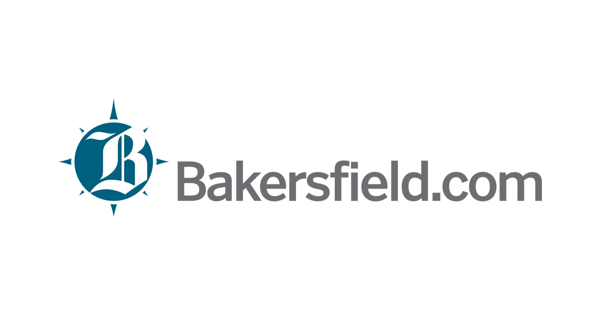 SAN FRANCISCO, Jan. 17, 2023 (GLOBE NEWSWIRE) — ContextLogic Inc. (d/b/a/ Wish) (NASDAQ: WISH), one of the world's largest mobile ecommerce platforms, today announced its partnership with two Auctane brands: ShipStation, the world's leading cloud-based ecommerce shipping solution, and ShippingEasy, the easy-to-use, cloud-based shipping, tracking, and customer marketing platform for ecommerce sellers. As part of the agreement, Wish merchants in the US, Canada, UK, Australia and New Zealand will gain access to both ShipStation and ShippingEasy fulfillment software. This investment is part of Wish's continued commitment to further improve its shipping logistics and Time-to-Door (TTD).
The ShipStation and ShippingEasy APIs connect Wish merchants to both platforms' robust shipping and fulfillment software capabilities. ShipStation automates many aspects of fulfillment, including order processing, inventory management, the creation of shipping labels, and customer communication. ShippingEasy offers powerful shipping automation, low carrier rates, multi-channel order processing, and branded tracking tools.
"We're always looking for ways to team up with best-in-class partners to provide more value for our global merchant base, while also positively impacting our consumer experience," said Mauricio Monico, Chief Merchant Officer, Product Management at Wish. "I am pleased that our merchants will benefit from access to significantly discounted shipping rates, as well as more resources and end-to-end support across every stage of fulfillment."
"This partnership connects our merchants with the tools they need to enter Wish's unique, mobile-first shopping app," said Chris Vaughn, General Manager of ShippingEasy.
"We aim to help our merchants make connections with new customer bases, and consumers increasingly want to shop on their phones. We're thrilled to offer our merchants access to the fast-growing mobile marketplace, in tandem with our leading ecommerce workflow capabilities," said Robert Gilbreath, General Manager of ShipStation.
To learn more about and access the integrations, please visit ShipStation's integration landing page here and ShippingEasy's landing page here.
About Wish:
Wish brings an affordable and entertaining shopping experience to millions of consumers around the world. Since our founding in San Francisco in 2010, we have become one of the largest global ecommerce platforms, connecting millions of value-conscious consumers to hundreds of thousands of merchants globally. Wish combines technology and data science capabilities and an innovative discovery-based mobile shopping experience to create a highly-visual, entertaining, and personalized shopping experience for its users. For more information about the company or to download the Wish mobile app, visit www.wish.com or follow @Wish on Facebook, Instagram and TikTok or @WishShopping on Twitter and YouTube.
About ShipStation
Every day, tens of thousands of ecommerce retailers rely on ShipStation to solve the day-to-day challenges of importing orders and processing shipments. The trusted leader in shipping software since its founding in 2011, ShipStation helps online sellers scale their businesses and deliver exceptional customer experiences, with an intuitive online solution that allows them to efficiently ship orders — wherever they sell and however they ship. The multi-channel and multi-carrier platform offers the most integrations of any ecommerce solution, with more than 300 partnerships with leading shopping carts, marketplaces, carriers, and fulfillment services, including USPS, UPS, FedEx, Amazon, Shopify, and BigCommerce. ShipStation is a member of the Auctane family of companies and is headquartered in Austin, TX. Auctane brands include ShipStation, Stamps.com, Packlink, ShippingEasy, ShipWorks, ShipEngine, Endicia, Shipsi, GlobalPost, and Metapack, with offices in Austin, El Segundo, London, Madrid, Sunnyvale, Zielona Gora, and Atlanta. For more information, visit https://www.shipstation.com.
About ShippingEasy
ShippingEasy is the easy-to-use online shipping platform for growing businesses. With ShippingEasy, merchants can access discounted shipping rates, automate shipping, and focus on building their businesses. Robust integrations with leading online channels allow merchants to manage orders, shipments, and customers from everywhere they sell. With an award-winning support team in Austin, Texas, ShippingEasy helps tens of thousands of small businesses grow by simplifying their shipping, saving time and money, and creating repeat business. ShippingEasy is a member of the Auctane family of companies and is headquartered in Austin, TX. For more information, visit https://shippingeasy.com.
Media contacts:
Carys Comerford-Green, Wish
press@wish.com
Maggy McGloin, Auctane
media@auctane.com
Investor Relations:
Ralph Fong, Wish
ir@wish.com
Forward-Looking Statements
This news release contains forward-looking statements within the meaning of the Safe Harbor provisions of the Private Securities Litigation Reform Act of 1995. All statements other than statements of historical fact could be deemed forward-looking, including, but not limited to, statements regarding Wish's outlook; priorities; strategic direction; partnerships with ShipStation and ShippingEasy and their impact on shipping logistics and shipping rates; implementation of new shipping logistics features and initiatives and their impact on merchant and consumer experience; business operations; and growth initiatives. In some cases, forward-looking statements can be identified by terms such as "anticipates," "believes," "could," "estimates," "expects," "foresees," "forecasts," "guidance," "intends" "goals," "may," "might," "outlook," "plans," "potential," "predicts," "projects," "seeks," "should," "targets," "will," "would" or similar expressions and the negatives of those terms. These forward-looking statements are subject to risks, uncertainties, and assumptions. If the risks materialize or assumptions prove incorrect, actual results could differ materially from the results implied by these forward-looking statements. New risks emerge from time to time. It is not possible for our management to predict all risks, nor can we assess the impact of all factors on our business or the extent to which any factor, or combination of factors, may cause actual results to differ materially from those contained in any forward-looking statements we may make. Further information on these and additional risks that could affect Wish's results is included in its filings with the Securities and Exchange Commission ("SEC"), including its most recent Annual Report on Form 10-K and Quarterly Report on Form 10-Q, and future reports that Wish may file with the SEC from time to time, which could cause actual results to vary from expectations. Any forward-looking statement made by Wish in this news release speaks only as of the day on which Wish makes it. Wish assumes no obligation to, and does not currently intend to, update any such forward-looking statements after the date of this release.