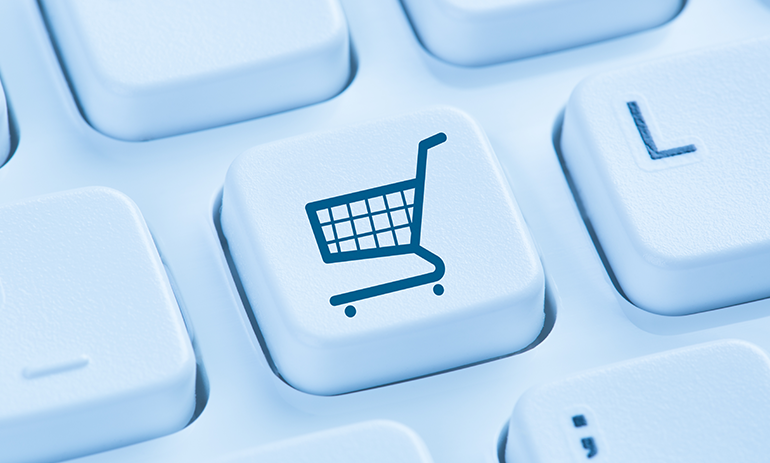 New research suggests not for profits that embrace technology perform better, as ecommerce emerges as an important investment area for the sector.
We've all been there – a night-in, a glass of wine, a few too many clicks – and all of a sudden your third package for the week is being delivered to your door (and it's only Tuesday).
It's never been more convenient or accessible to purchase goods and services online from all across the world, and the ecommerce industry is booming as a result.
Australians spent a record $62.3 billion online in 2021, with 9.2 million or 80 per cent of households making a purchase, according to the latest Inside Australian Online Shopping eCommerce Industry Report 2022. Regionally, TechDay reported that digital commerce in the Asia Pacific is expected to nearly double in market size to around $2.6 trillion by 2025.
But there's more to ecommerce than online shopping – in the for-purpose sector, it can be used as a tool to deliver positive social impact.
Sarah Britz launched social enterprise Spend With Us, Australia's first ecommerce platform that exclusively serves regional, rural and remote communities, to support small businesses affected by the Black Summer bushfires.
Britz said the online marketplace provided a lifeline to businesses and social enterprises that were physically cut off from tourism and didn't have the technological infrastructure to stay afloat, which has continued during COVID lockdowns and restrictions.
"A lot of [businesses] that we help really do not have any technical knowledge at all," Britz told Pro Bono News.
"Ecommerce is going to continue to grow in scale, and if businesses don't embrace it, they will get left out. We've seen so many small businesses, their sales have just risen and to get the word out and reach a wider audience, it's been the best thing for them."
Over the past three years in operation, Spend With Us has grown to house over 1,800 enterprises and support more than 360,000 members in its Buy From a Bush Business Facebook group, which also acts as a marketing platform.
But while she successfully created a like-minded community, Britz said the impact of cost of living surges as well as fundraising fatigue for the crises that Spend With Us was built on has been challenging.
"Fundraising fatigue is a tough one because we know that once an issue like bushfires, for example, is no longer talked about in the media, people forget. We make it our goal to talk about rural and regional areas all the time, not just when there's droughts or floods or bushfires happening," continued Britz.
"One of the things we've looked at is getting more corporates to help support us. We have a corporate gifting option, where organisations can purchase custom branded egift cards for their clients or staff. At the same time they're doing that, they're putting money back into rural and regional Australia. That's made a huge difference for us."
Tapping into the corporate market has also been the focus of Little Phil, a not for profit social enterprise (and pending B Corp) which uses emerging technology to create a transparent and simple-to-use giving platform linking donors to Australian charities.
Co-founder Mathew Sayed said corporate giving is a critical solution to safeguarding philanthropy against the current economic climate.
"Interest rates are increasing, people are spending less, cost of living is increasing – all of these things tell us that, into the next year, giving is going to decrease. It's not a good outlook," Sayed told Pro Bono News.
"But there is a positive side to this. Companies are still very profitable at the moment, and there's a big movement for a company to start embracing more of a corporate social impact entity. We're starting to see a large movement of the population either working for or by buying from companies that are starting to become sustainable or aligning themselves with sustainable development goals.
"Companies still need to spend and they need to retain their employees, and they want to do that and be impactful at the same time. These companies are looking for social enterprise partnerships, and so there is a big market for the charities that are more digitally savvy or connecting up with social enterprises, to not only sustain their revenue models, but to significantly increase them."
Investing in and embracing technology is crucial to the performance of not for profits, according to the latest Nonprofit Trends Report, with outcomes including stronger stakeholder engagement, less staff burnout and a more positive organisational culture.
But while nearly three-quarters (74 per cent) of not for profits say digital transformation is a 'need-to-have' or 'must-have', there are significant barriers to achieving this, including budget and resource constraints.
Sayed said he similarly witnessed a "huge movement of charities wanting to digitally expand", largely spurred on by the impact of COVID on fundraising.
One avenue of support offered to the sector is Shop & Support, an ecommerce app run by Little Phil that exclusively serves over 59,000 registered Australian charities and not for profits. The app allows millions of merchants using global ecommerce platform Shopify to donate a percentage or dollar amount from every sale post-purchase to local causes.
"Having an organisation that can link up with the ecommerce store, and that company can become a social enterprise that wants to help a specific charity, that's pretty powerful and we're seeing that happen more and more," concluded Sayed.