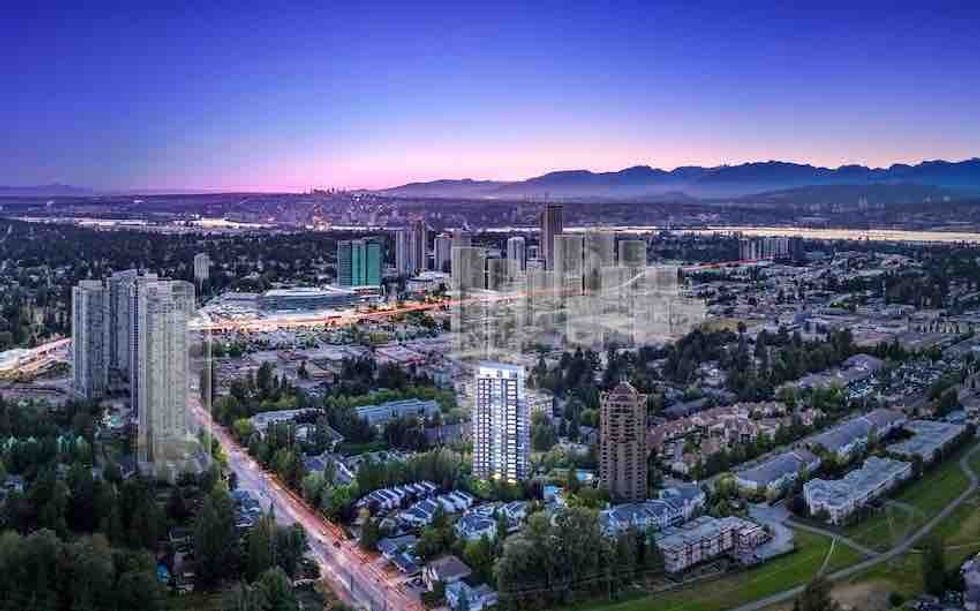 As we collectively ride the ongoing inflation rollercoaster, it's only natural — and wise — to consider how you can make your financial foundation as stable as possible.
For many, investing is a preferred way to protect and grow wealth. And in the last several years, Canadian real estate has seen an unprecedented boom in interest from all angles, including the investment realm.
Today, investors are increasingly keen to stake claim on real estate assets as a means of diversifying their portfolio. Understandably so, considering the Canadian market's demonstrated fundamentals of low supply and high demand lend themselves to steadily increasing value.
Making the sourcing and securing of such assets easy, Parvis Invest – a Canadian marketplace for real estate investing – offers a portfolio of curated, high-quality real estate developments to its investors through a user-friendly platform.
READ: Money Matters: This Online Marketplace Makes Real Estate Investment Easy
Parvis' selection of real estate products is strategically built via direct collaboration with developers and property owners, plus team insights, analytics, and industry data. Opportunities also undergo vetting by the company's Investment Committee, which has insight and experience from the worlds of real estate development, private equity, tech, law, and finance.
Capturing the essence of Parvis' curated offerings, a new 24-storey condo development called Centra invites investors to get in on the ground floor of something special in Surrey, BC. The building's developer, Everest Group, boasts a team with more than 150 years of combined experience in international real estate and construction management, with more than 30 successfully completed projects and over 1,000 acres of land developed.
The project, five months into its 24-month building schedule, brings 164 residential condominiums — plus three townhomes and two levels of underground parking — to one of Canada's fastest-growing cities (and the fastest-growing in BC; Surrey's population is expected to more-than double in the next decade).
Located at 13868 101 Ave, the building is near a host of restaurants and shops, as well as Simon Fraser University, Memorial Hospital, and Skytrain access. Downtown Vancouver is just a short drive away, serving spots to tuck into for a bite, a live show, or an afternoon of shopping. And at the end of the day, residents can comfortably return to their lush, green, and calm family-friendly neighborhood.
For investors, Centra's risk profile is classified as moderate to high level of risk, because it's a new construction building. Two factors that help de-risk this project, relative to comparable new developments, are that over 80% of its units are pre-sold, and Parvis investors will receive a preferential equity return of 17.5% IRR. The Parvis equity return is in priority to the remaining equity invested.
Even further assurance is provided by way of a corporate guarantee by Everest, and personal guarantees by its directors. The condominium's minimum investment is $20,000, with a total equity raise of $18,500,000.
By spring 2023, Parvis will also introduce its secondary market, which will give investors the chance to liquidate and sell their investment ahead of time, should they wish — big moves, for a traditionally illiquid asset class. For Centra, there are no transaction or management fees for investors to pay, and in the case one chooses to sell on Parvis' secondary market, the seller only pays 1% commission.
Centra (Parvis)
Also currently available for investment is a fully-tenanted residential building in Kitchener, Ontario, classified under the Parvis Core Plus Strategy, which typically features a longer investment horizon with a low to moderate risk profile for investors, and a targeted IRR of 9% to 16%. The building is located at 199 Ahrens Street, is home to 16 units ranging from one to three bedrooms, and was purchased by its developer below market value.
Renovations to the interiors by Mike Beer Investments, plus repositioning of the building and property, promise to increase its annual rental income by nearly double — and the financing for these upgrades is already in place.
This building's minimum investment is $10,000, with a five-year investment term, and an average projected annual return of 16%. The product's total equity offering is $1,700,000.
Kitchener (Parvis)
Within walking distance of several parks, cafes, restaurants, and shops, the address is perfectly situated just north of downtown Kitchener's main strip. And with GO Transit also only steps away, residents have day trips at their fingertips.
Like with Centra, there are no transaction or management fees related to this building for investors, and in the case one chooses to sell on Parvis' secondary market when the option opens up, that 1% seller commission comes into play.
It's no question that 2022 was filled with trials, and ended with uncertainty for many sectors. But through marked financial growth, multiple instances of professional recognition, and licensing approvals secured, Parvis came out of last year an anomaly: exceptionally grounded, stable, and strong.
If these are the attributes you want to see in your own investment portfolio, Parvis can help you get there.
This article was produced in partnership with STOREYS Custom Studio.