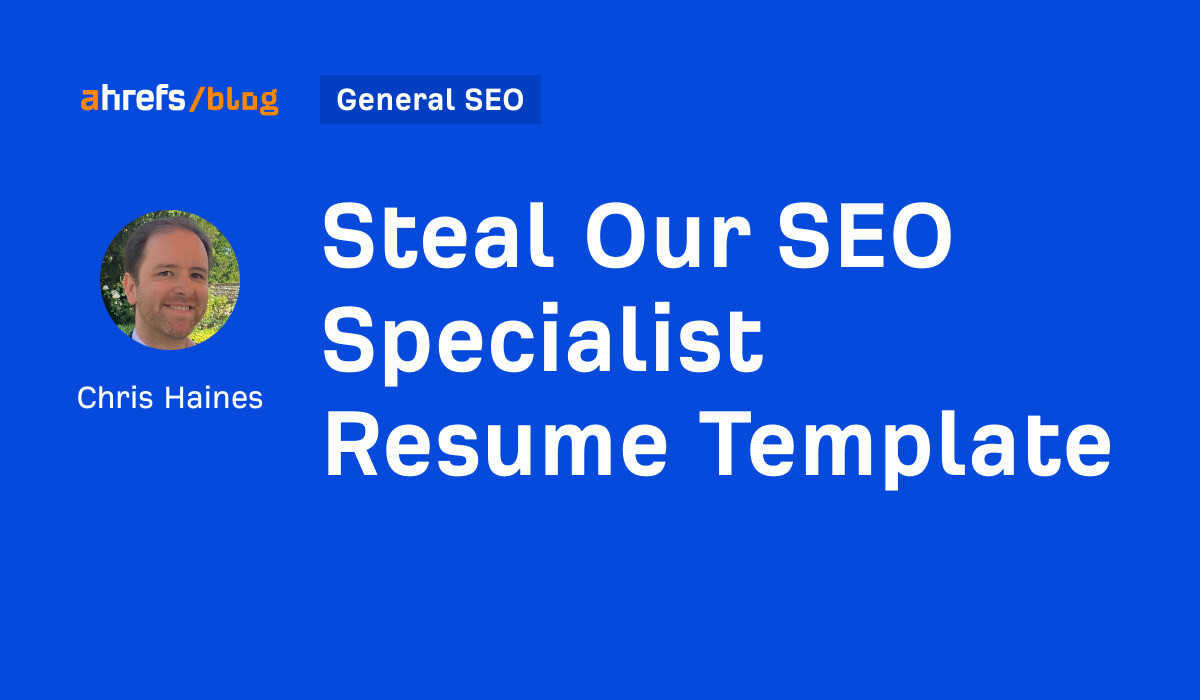 Getting your dream SEO job often means you'll need a showstopping resume just to get your foot in the door. But how exactly can you get your resume to stand out from the crowd?
Let me show you how.
To get started, simply go to my SEO resume template and make a copy of it so you can follow along.
Let's start by entering your basic details.
The header of your resume is the first thing your prospective employer will see—so it needs to grab their attention immediately.
Here's how you do it:
Enter your full name followed by your current role. If you don't yet have an SEO job, add "SEO Trainee" as your job title. (Remember to explain later in the experience section that you are still learning SEO.)
Under that, enter no more than 50 words that tell your prospective employer about yourself. I have provided an example in the image above, but this is the key to selling yourself. Taking this approach forces you to cut the fluff. Rewrite multiple versions if necessary.
Add your email. Remember to use a professional "first-name.last-name" format email address and avoid this embarrassing scenario.
Enter your phone number and your LinkedIn and Twitter profiles. If you don't have these social media accounts, create them. When it comes to your home address, this is optional but I like to include it. 
If you have a website, enter the website address. 
Don't worry about the profile photo just yet. We will come to that later.
With this approach, you can see that you have already given your prospective employer a lot of easily digestible information about yourself in fewer than 100 words. 
Taking this approach means you avoid a resume that waffles and doesn't get straight to the point.
Why is this important?
Most hiring managers are time-poor—meaning that the last thing they want to read is a resume that doesn't get straight to the point. A candidate should be able to communicate who they are at a basic level. If they can't do this, a hiring manager may consider it unlikely that the candidate can talk to their clients about SEO.
The second stage is to add in your education. You may be surprised to know that when it comes to hiring for SEO roles, generally speaking, hiring managers aren't that fixated on knowing exactly where you studied.
Our research also shows that a college or university degree is one of the least important skills SEO hiring managers are looking for, so it's important to keep this section brief. If they are curious, a hiring manager may ask about your education later in the interview stage.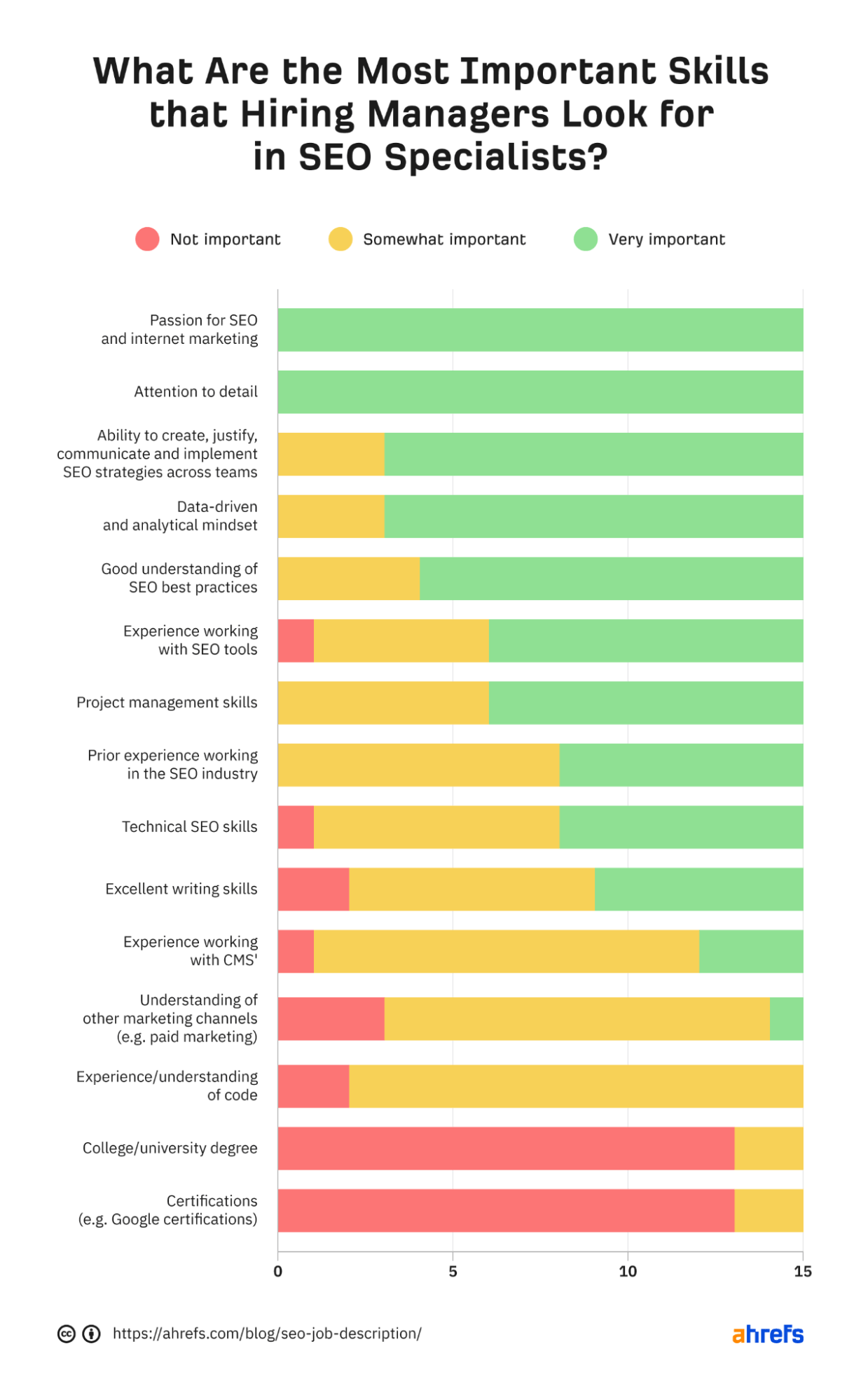 3. Add your work experience; keep it brief but relevant
This is where things start to get interesting for a hiring manager. If you have relevant SEO experience, this is where you should showcase it. 
Recommendation
Remember to put your most recent experience first and order your experience down the page in reverse chronological order.
If you haven't had an SEO job yet and are wondering whether you should add non-SEO positions to your resume, then I definitely say put them in. Believe it or not, most hiring managers weren't SEOs their entire life and, at some point, probably had part-time jobs as well.
The critical point at this stage is to communicate your experience and what skills you have acquired. This will allow the hiring manager to build a clear picture of who you are.
Here are a few examples of what hiring managers may think about your achievements and tasks.
| Task/achievement | What does it tell the hiring manager? |
| --- | --- |
| Worked on a pitch for a "$5,000 retainer" client | This shows that you are capable of working with a certain caliber of client. |
| Presented monthly report to the client | This indicates that you have client-facing experience and can work independently. |
| SEO audits | This shows you are capable of putting together an SEO audit and have enough technical knowledge to do this. |
And here's how you can present it on your resume: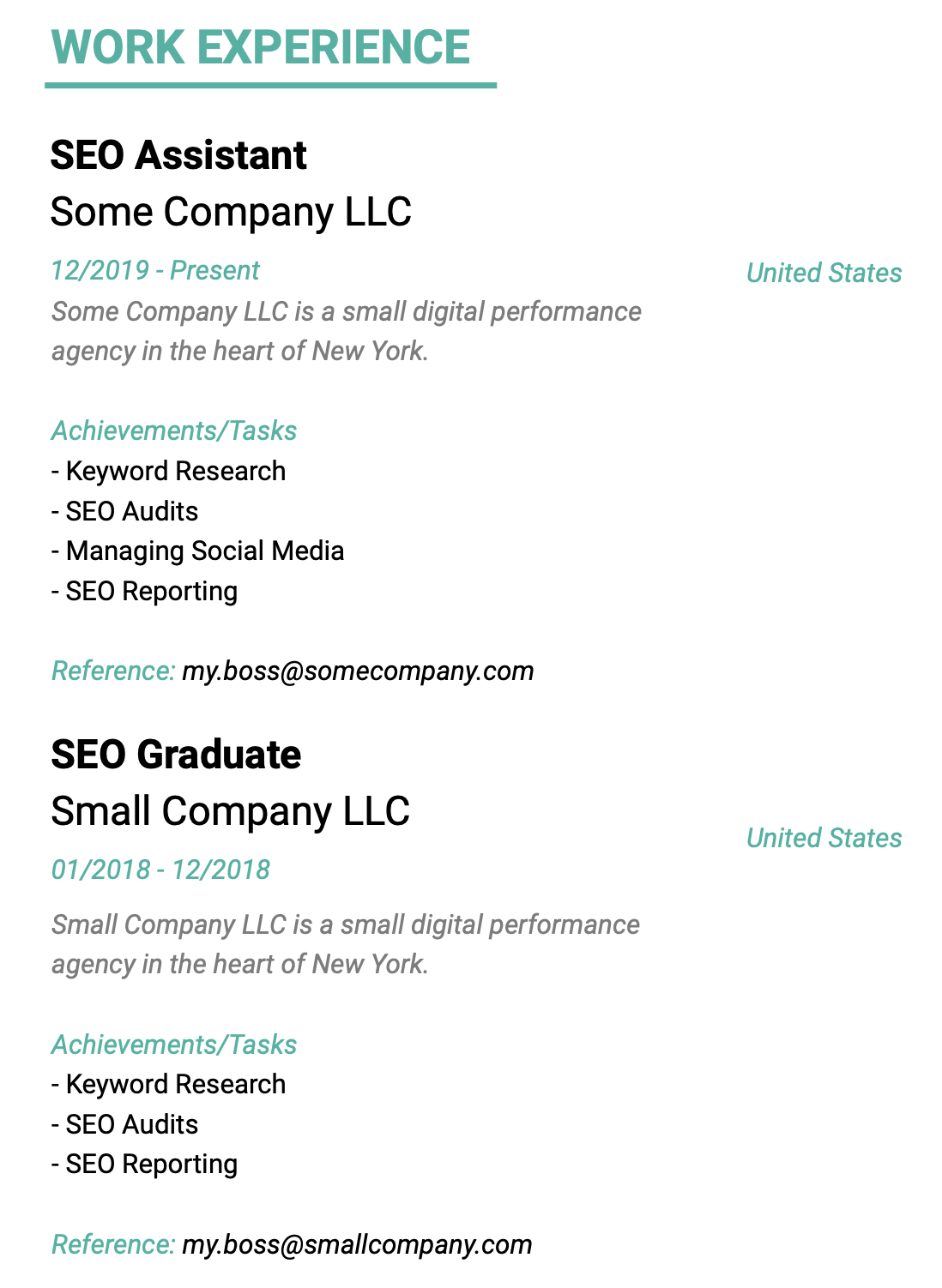 To do this:
Enter the company name and the role below with the dates you were employed. 
Enter a short description of the role in no more than 15 words.
In bullet points, add your achievements or tasks you worked on during the role. 
Add a reference for the job (optional, but can be a good addition).
When it comes to skills, hiring managers are probably not going to be interested in your crocheting skills or your love of Dungeons and Dragons. 

They are more likely to be interested in a summary of your digital marketing skills—specifically how you use SEO to rank websites. You can include tools in this section, but it is also good to include at least one reference to SEO and any other key skills you want to showcase to your prospective employer. 
For example, if you already specialize in technical SEO or outreach, put that down as your skill. If you are applying for an entry-level position, then just "SEO" is fine. No one expects you to be a specialist at this stage.
When completing this section, include your website name followed by the date. Under that, include four bulleted points. The first point should be one ranking achievement and then show three tasks you completed to get there. I have included an example below.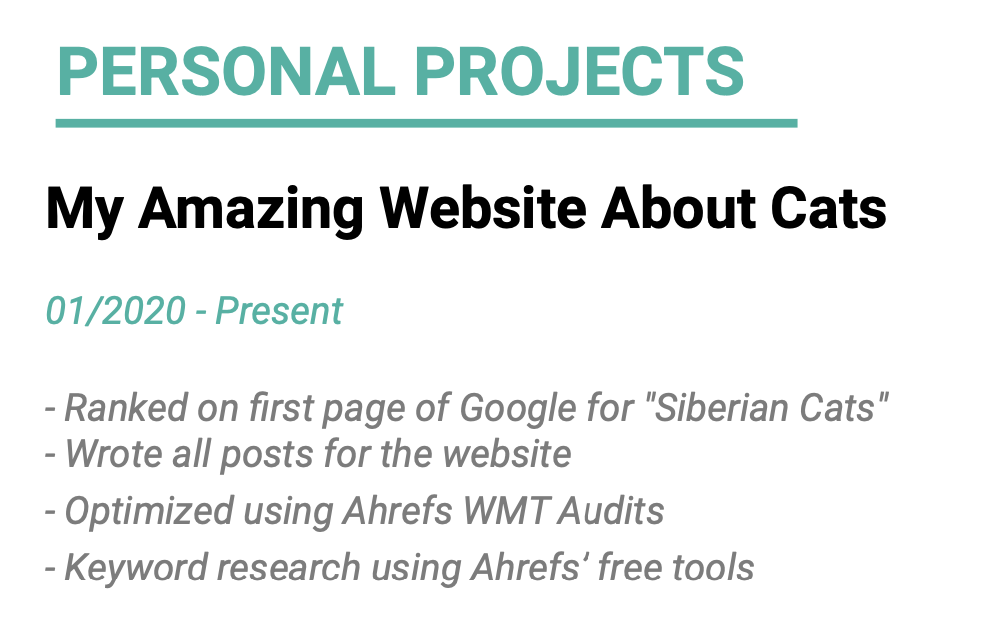 I can't stress enough how important this section can be. This type of information can give you the edge in the hiring process, but only if you get it right. Even if you don't have a website, I recommend putting one together just to go through the process fully.
Many candidates will not include this information because they don't think it is relevant or just don't have their own websites.
Your website doesn't have to be the best in the world or even have the best rankings. You just have to show that you know the SEO basics and have gone through the process of building a website.
The best bit about this section is that it has never been so easy to create a website, and there are many platforms you can build a website on in just a few hours—even with no experience. For example, WordPress, Wix, and Shopify. These are all platforms where you can build a website relatively quickly.
This section also shows you have demonstrable experience ranking a website using SEO strategies and tools. It shows that if you can create and rank your website, you can probably do this for a client's website too.
6. Add the SEO tools that you use
SEOs love tools, and we know from our poll that most hiring managers want to see experience using Ahrefs, Google Analytics, and Google Search Console.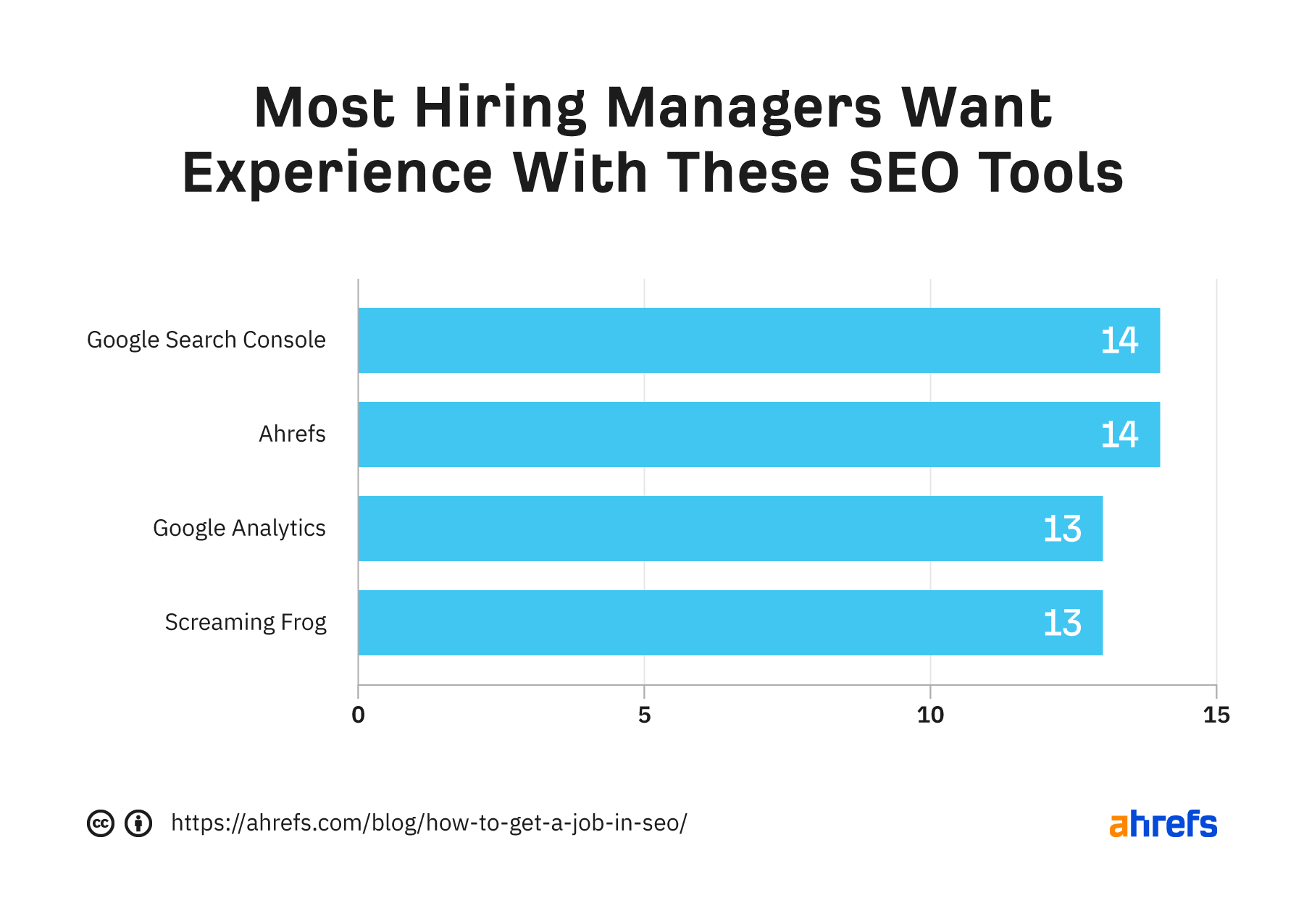 Even if you don't have a paid account with Ahrefs, you can mention that you have used Ahrefs Webmaster Tools.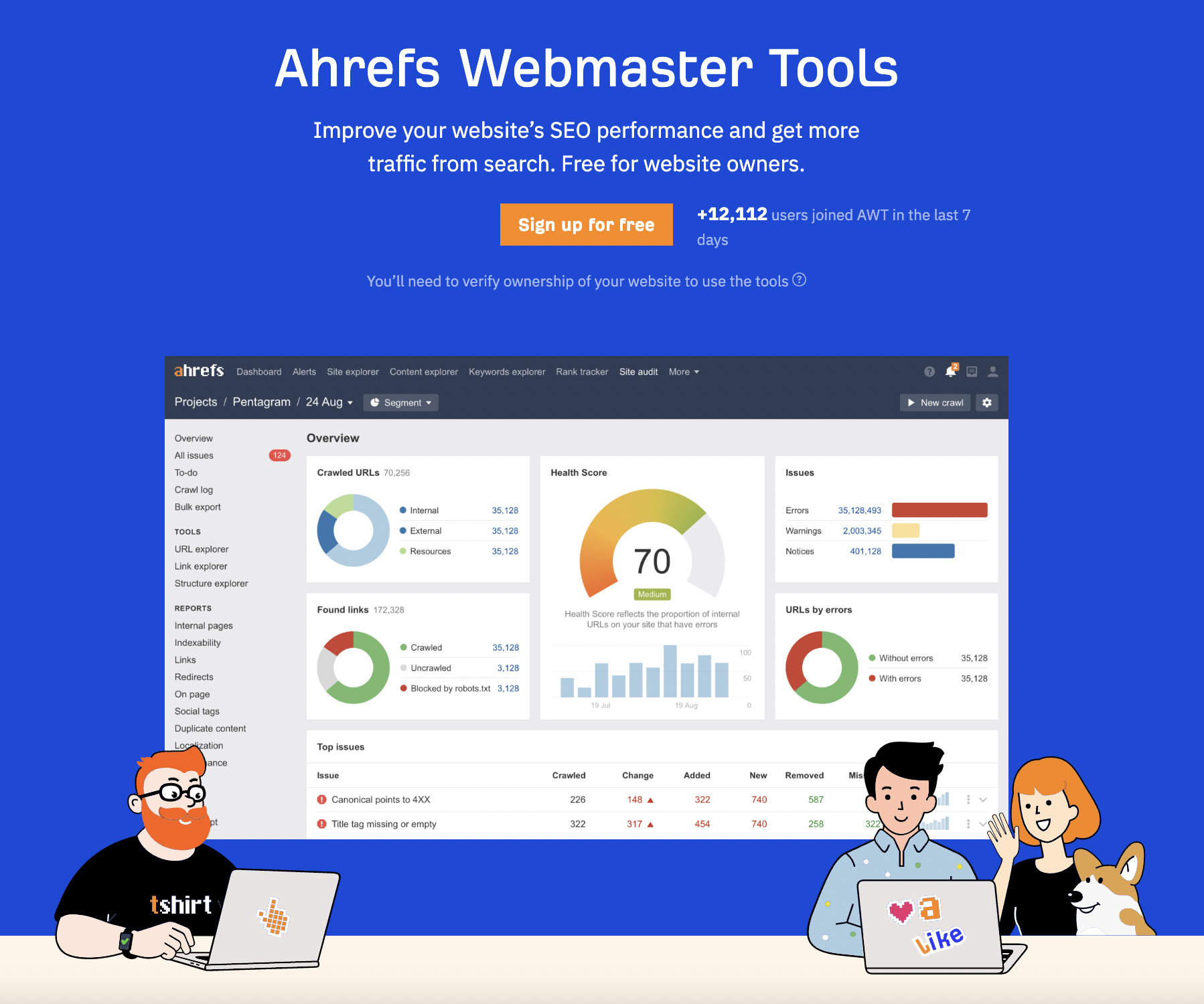 Ahrefs also has several free SEO tools you can use to gain further experience. If you have used these tools, then you can mention them.
7. Add your certifications
The unfortunate truth is that many SEO certifications are just not worth it, but that doesn't mean you shouldn't include any on your resume.
There are two fundamental certification courses that I personally recommend you include on your resume for an entry-level position that hiring managers will be interested in:
They are:
The reason for including these two is that the Ahrefs Certification Course will give you a fantastic grounding in all aspects of SEO. The GAIQ certification also proves to your prospective employer that you know your way around Google Analytics, one of the industry's most widely used analytics tools.
8. Add any language(s) you speak
If you speak a language other than English, it is worth putting these down on your resume. Some hiring managers may be looking for SEOs to work on multi-language sites, and proficiency in another language can give you the edge against other candidates.
To add this to your resume, simply add the language followed by your proficiency level below, as shown here: 

When it comes to interests, this is where you can let your hair down a little bit and talk about things other than SEO.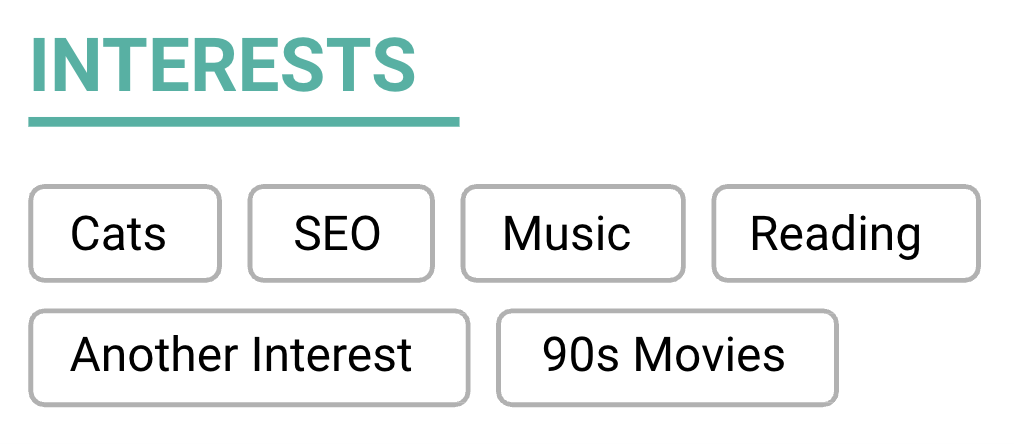 A lot of hiring managers will choose to talk about your interests at the interview stage to ease you into the interview, so it can be good to think of the "interests" section as potential talking points at the interview stage. Hopefully, it goes without saying that you should stick to relatively non-controversial topics here. 
10. Add a profile photo (yes or no?)
Adding a profile photo is not required, but you can include one if you want. It's worth noting that some companies will anonymize your resume to ensure no bias in the hiring process.
If you want to add a profile photo, you can go over to this website. Simply follow the instructions and upload a professional profile photo.
Below is a screenshot of my settings so you can replicate them.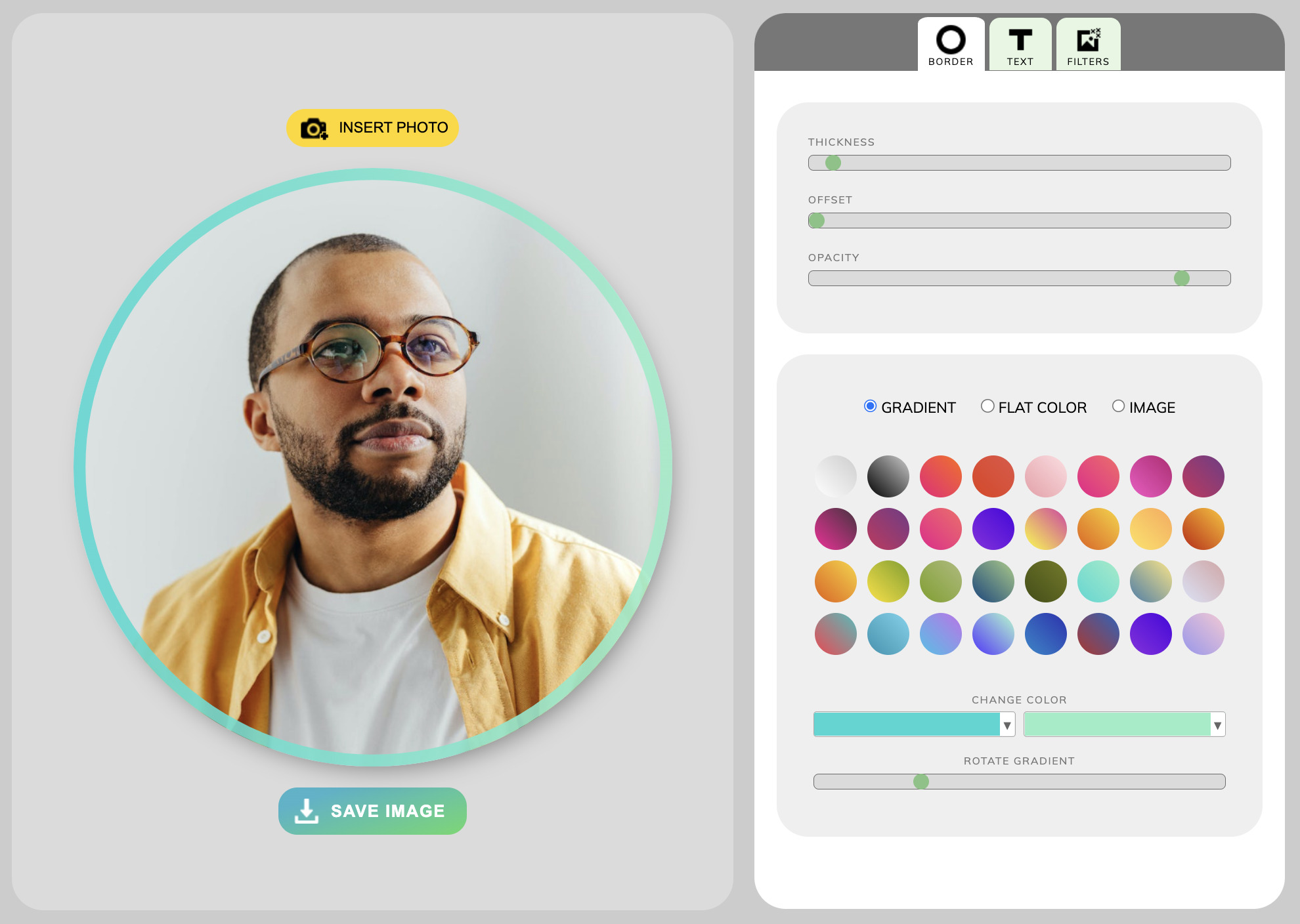 Once you are happy, click Save Image and upload it to the Google Slides Template.
To do this in Google Slides, click on:
Insert > Image > Upload from Computer
Once the image is uploaded, it's then a question of resizing it and placing it over the existing photo in the top right-hand corner.
When it comes to the profile photo, it's worth noting that it is less about the resume itself and more about creating a professional, consistent social media image across the different platforms. So once generated, feel free to add your new profile photo on social media platforms.
Once you are happy with your resume, you can export it. To do this, go to your resume and click on Download > PDF Document (.pdf). 
Sidenote.
If you want to customize the look of the resume template further, you can use this tool to edit the PDF template to your specification. Our SEO resume template was created with Novoresume and converted to Google Slides format to make editing easier.
Final thoughts
Creating an SEO resume that grabs a hiring manager's attention isn't technically hard—but it does require a bit of effort and persistence to get it right.
I hope you found this guide useful and that it gets you one step closer to getting your dream job. Got more questions? Ping me on Twitter. 🙂