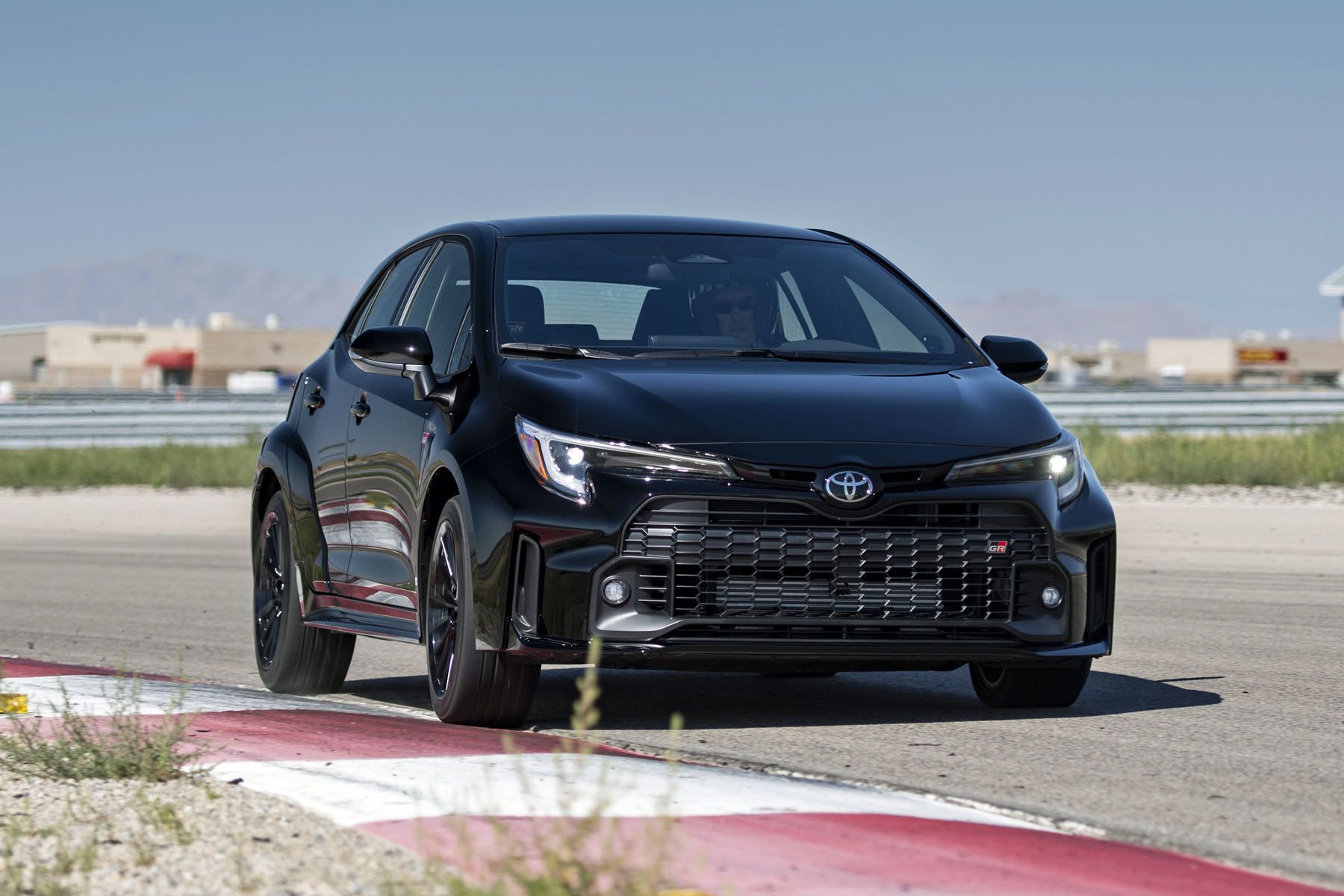 U.S. man out thousands on the sale of a hot Toyota on 'Cars and Bids' platform.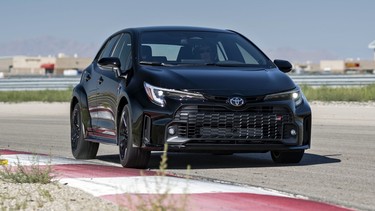 2023 Toyota GR Corolla Photo by Toyota
While it's not unusual for life circumstances to change and prompt a new car owner to sell their shiny whip, it can end up as a money-losing endeavour. One customer south of the border is learning this the hard way – and seems to be out thousands of dollars for his trouble.
It'll be of no surprise to our readers that some dealerships are placing exorbitant markups on new vehicles. For the most part, demand has outstripped supply as of late – especially for hot models like the eagerly anticipated Toyota GR Corolla. However, with interest rates rising and some vehicle values beginning an ever so slight downward trend, it mightn't be long before the tables begin to turn.
Cars & Bids, an auction site for collector vehicles, recently saw a 2023 Toyota GR Corolla Core (not the one shown above) pass under its hammer for $48,550. This, despite the vehicle in question bearing a window sticker of just $40,073. We've seen anecdotal reports of dealers charging far in excess of $8,500 in additional markup, so this should be a win for both the buyer and seller, right?
Well, not exactly.
It seems the Cars & Bids seller (listed as RideZX6R) purchased the GR Corolla for an inflated price as well, with the dejected vendor saying "this is not breaking even" in the comment section of the auction. They go on to explain their goal when they purchased the thing wasn't to resell it after delivery but "allocation for another car I've been waiting on came up" and he cannot make the paper on both vehicles. There's no shortage of schadenfreude being slung around online about this series of unfortunate events, but instead of skimming the story and publishing a post for some quick clicks, we decided to poke around the internet (which never forgets) to find a few more details.
A search with the car's VIN revealed a spreadsheet of sold Toyota GR Corolla allocations in which the freshly auctioned car was found to have been delivered by Del Toyota in Thorndale, PA. Numerous entries on the site Markups.org, a service in which shoppers can self-report their findings of dealers charging exorbitant markups for new cars, show Del Toyota allegedly slapping $5,000 markups on vehicles like a 4Runner TRD Pro and even a simple Highlander.
While the GR Corolla in question is not listed, we think it's reasonable to expect that the buyer was charged at least a $10k markup, given those numbers on Markup.org and the propensity for other dealers around America to ask an extra $15,000 or more for the same model. If accurate, this means that RideZX6R could have paid in excess of $50,000 (plus who knows how much in doc fees and taxes) on a car he just shilled for $48,550.
Further searches of the 'RideZX6R' username brought up some fan forum posts in which an account attached to that name said "I've had my name in for a Cayman since Jan 2021… Wasn't supposed to get here til Q2 or Q3 of 2023, by which time I'd have been fine to purchase and keep both. However, hours after buying the GR…. I got a call [saying that] my allocation was up and I needed to get ready." Yikes. User RideZX6R signed up for the GR Corolla fan forum this past April, not long after Toyota announced the car, so it stands to reason they agreed to terms at around that time which was over a year after they ordered the Cayman.
If 'yer curious, RideZX6R also said on the forums they own a 2017 SS 1LE 427 (which is currently "torn apart"), a 2015 RAM 1500 Diesel (with a "million miles"), and a 2022 Kia EV6 GT-Line driven by their spouse. These details were given by the seller as a defence to questions about why they didn't flog one of those rigs to pay towards the incoming Cayman instead of dealing with negative equity. The more you know.