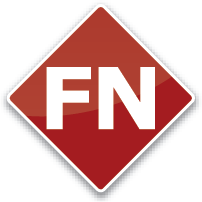 DJ Sabon Chooses Dialogue To Enhance Its Ecommerce Experience In More Than 10 Geographies Worldwide.
Chainwire Sabon Chooses Dialogue To Enhance Its Ecommerce Experience In More Than 10 Geographies Worldwide. 02-Feb-2023 / 07:49 GMT/BST
———————————————————————————————————————– Tel Aviv, February 2023
Dialogue, an AI-powered eCommerce personalization platform announced a new partnership with Sabon, a global leader in natural beauty. Sabon will leverage Dialogue to enhance its customers' online experience and provide them with a flawless shopping experience, just like they do in their physical stores.
According to Dialogue's founder and CEO, Omri Katz, "Online sellers frequently overlook the online shopping experience". As a result, according to Katz, "98% of online users will leave the online store without making a purchase."
This new global partnership follows two years of successful collaboration with Sabon's Israeli team. "We are always looking to improve the customer experience for our audience." Sabon's Chief Experience Officer, Yemi Abitogun, elaborated. "The Sabon Israel team has seen strong results with Dialogue over the past 24 months. We witnessed the evolution of Dialogue with more features and capabilities to address our customer and business needs. After seeing the ease of the solution, and the value it delivered, we decided to expand the partnership globally to our other markets to help us provide an optimal online shopping experience for our customers."
Dialogue uses AI and Machine Learning to enhance the user journey by delivering the right products at each stage of the journey, providing more value to visitors and driving them to purchase. Dialogue is compatible with any eCommerce platform, including Shopify, WooCommerce, BigCommerce, Magento, Salesforce Commerce Cloud, and others.
"We're thrilled to announce our partnership with Sabon. As the company strives for customer experience excellence, we share a similar goal with Sabon- always providing an unforgettable shopping experience." says Katz.
About Dialogue Dialogue is an e-commerce personalization and conversion optimization platform that uses artificial intelligence to help online stores increase their profits automatically. Dialogue works with dozens of well-known brands like L'Occitane, Sabon, Kiko-Milano, Gade, Nununu, WallaShops Group, A.L.M group, and many others About SABON
Founded in 1997 by two childhood friends, Sabon is a leading brand that provides a wide range of luxurious spa products. Sabon's products are handcrafted from natural ingredients and come in a variety of textures and fragrances to provide a truly unique experience.
Contact: Dialogue
Omri Katz, CEO
omri@nowdialogue.com
Sabon
Yemi Abitogun, Chief Experience Officer
yemi.abitogun@sabon.com
———————————————————————————————————————–
Dissemination of a CORPORATE NEWS, transmitted by EQS Group. The issuer is solely responsible for the content of this announcement.
———————————————————————————————————————–
End of Announcement – EQS News Service
1549601 02-Feb-2023
Image link: https://eqs-cockpit.com/cgi-bin/fncls.ssp?fn=download2_file&code_str=560ebc6cef45f38880b46c9ae799d631
Image link: https://eqs-cockpit.com/cgi-bin/fncls.ssp?fn=show_t_gif&application_id=1549601&application_name=news
(END) Dow Jones Newswires
February 02, 2023 02:50 ET (07:50 GMT)
Comeback Aktien – Fünf Top-Werte für Ihr Depot
Jetzt im kostenlosen Report: Schwierige Zeiten an der Börse brauchen starke Aktien. Am besten solche, die auch noch günstig zu haben sind. Börsenprofi Lars Wißler hat fünf Top-Werte für Sie herausgesucht.