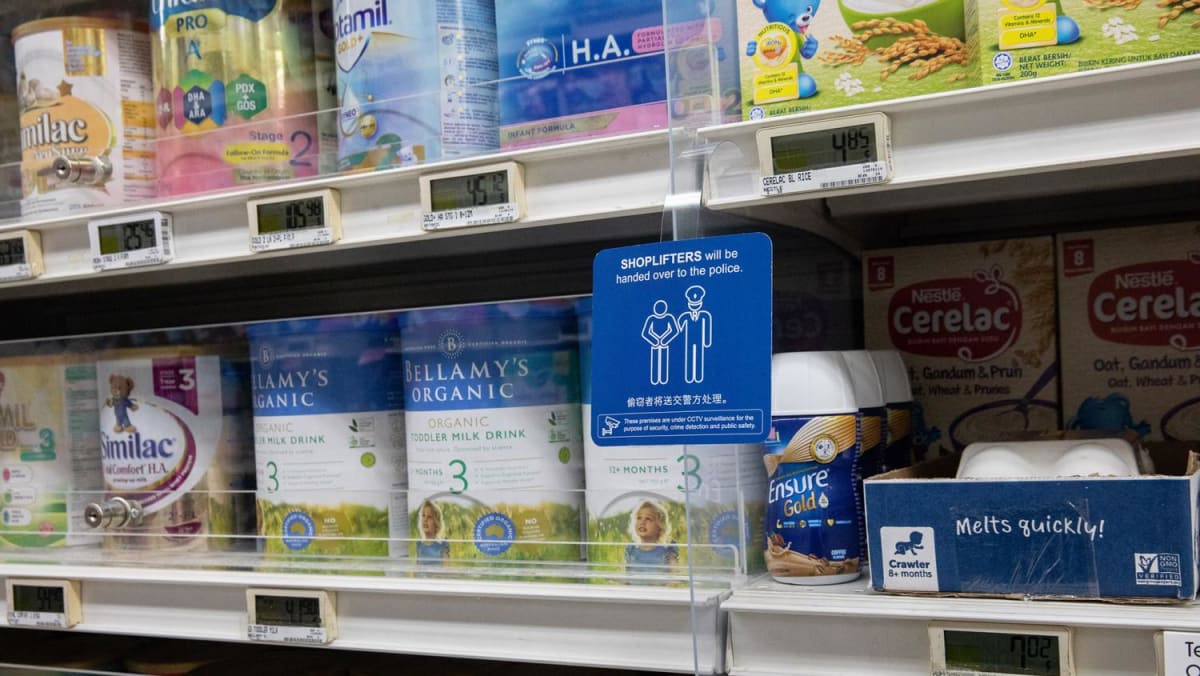 SINGAPORE — Buying stolen items is a criminal offence, and even those who bought an item without knowing it had been stolen can be prosecuted, lawyers have warned.
Possessing goods that were obtained through theft is a crime under Section 410 of the Penal Code, said criminal lawyer Ray Louis, managing director of Ray Louis Law Corporation.
It is also a criminal offence under Section 411 to receive something that one knows, or has reason to believe, had been stolen or obtained through fraud or dishonesty.
TODAY spoke to some lawyers after it emerged recently that supermarket chain NTUC FairPrice has locked up shelves of infant milk powder at its Bukit Batok MRT Station outlet to prevent theft.
Following the reports, Mr Murali Pillai, the ward's Member of Parliament, said that most of the thefts were carried out by resellers looking to make a profit.
TODAY asked lawyers whether people who bought the milk powder could be prosecuted, even those who did not know that the item had been stolen.
"Put simply, if you have reason to suspect that the milk powder is stolen and you do not exercise due diligence, you may be liable for prosecution," said criminal lawyer Gino Hardial Singh, founder of Abbots Chambers LLC.
"Whether something constitutes a reason to suspect is ultimately a fact-sensitive exercise. For example, a very low price in comparison to the market rate may be a 'red flag' that something has been stolen."
A total of 80 milk powder theft cases were recorded last year, compared to 96 cases in 2021 and 73 in 2020.
The police said that about 39 per cent of the cases were taken to court.
PENALTIES FOR SELLERS PEDDLING STOLEN GOODS
Some online marketplace platforms have measures in place to check the identity and legitimacy of their online sellers.
Lazada requires sellers to submit documents for verification, which checks the identity of sellers and ensures their legitimacy.
These documents include a valid business profile with the Accounting and Corporate Regulatory Authority or documentary proof that the sellers are from a legitimate company.
Meanwhile, Shopee's terms of service state that sellers cannot sell stolen items, and errant sellers violating this policy may face various penalties including being reported to the police. 
Consumers on both Lazada and Shopee can buy milk powder directly from leading brands and retailers.
Another online marketplace, Carousell, is a consumer-to-consumer platform that allows individuals to sell to each other directly.
A search for "infant milk powder" on Carousell shows a range of listings of milk powder in various tin sizes, brands and for different age stages, from as low as S$8 for a 1.8kg tin to S$99 for a 900g tin.
According to publicly available data from the Department of Statistics, the average cost of infant milk powder in 2022 was S$6.32 per 100g.
Some sellers indicate reasons for selling milk powder, such as oversupply, products nearing their expiry date, the milk being incompatible with their children's tastes and age stages. Some also said they had bought it from Malaysia.
In response to TODAY's queries, Carousell said on Friday (Jan 27) that it takes the sale of prohibited items on its platform seriously.
"We will not hesitate to take action on users, such as suspending their accounts, if we detect and investigate suspicious activities, or if we receive reports on them from our community of users or from the police," a Carousell spokesperson said.
In addition, Carousell encourages users to report suspicious listings so that the sellers will be investigated.
"We are very grateful to have such an active community who have been taking the effort to proactively flag such listings or users to us," said the spokesperson.