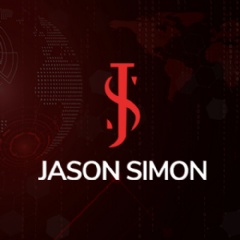 As eCommerce continues to grow in today's interconnected world, relationships between Asia and Europe are proving to be crucial for businesses to stay competitive. This is especially true for companies that are looking to expand their international presence and boost their bottom lines with certain products or services. Jason Simon, an eCommerce expert, explains how these business relationships are changing.
The eCommerce market in Asia is growing at a rapid pace. The Chinese market is becoming increasingly important for European companies, and the rise of mobile commerce is having a major impact on the way that consumers in both regions shop.
Simon points out that the growth of eCommerce in Asia is being driven by a number of factors, including the increasing availability of high-speed Internet access, the proliferation of smartphones and other mobile devices, and the rising disposable incomes of consumers in many Asian countries. He predicts that this trend will continue in the coming years, and that more and more European companies will look to China and other Asian markets for their eCommerce needs.
While there are many opportunities for businesses in Asia, Simon warns that there are also some challenges to consider. He advises companies to be aware of the different cultural norms in each country, and to tailor their strategies accordingly.
Additionally, he notes that logistics can be a challenge in Asia due to the large size of many countries and the lack of reliable infrastructure. Overall, however, Simon remains optimistic about the future of eCommerce in Asia, and believes that it presents a great opportunity for European businesses to expand their reach into new markets.
Entering the European eCommerce market can be a daunting task for any business, let alone one based in Asia. However, the potential rewards are great, and with the right approach, it is possible to establish a successful presence.
In order to understand how to enter the European eCommerce market, it is first necessary to understand the market itself. The European eCommerce market is massive and highly fragmented, with each individual country having its own unique quirks and preferences. This means that a one-size-fits-all approach will not work – businesses need to tailor their offering to specific countries or regions.
Another key consideration is that of language barriers. English is widely spoken in Europe, but there are still many countries where other languages are predominant. This can make communication difficult, and businesses need to be prepared to invest in translations or localization.
Finally, it is important to remember that Europeans have different attitudes towards shopping than many Asians. In particular, they place a greater emphasis on privacy and security when shopping online. Businesses need to be aware of this and ensure that their systems are secure and compliant with relevant regulations.
With these factors in mind, businesses can start to develop a strategy for entering the European eCommerce market. The most important thing is to take things slowly and build up a solid foundation before expanding too rapidly. Establishing a strong reputation in one or two countries first will make it easier to expand into others later on.
Europe is now seen as a more stable and prosperous region than Asia. This is attracting Asian businesses and investors. They are also drawn by the European Union's (EU) single market of 500 million consumers.
Meanwhile, Asian countries are becoming more important trading partners for Europe. This is partly because they are growing faster than European economies. But it is also because the EU is seeking to diversify its trade away from dependence on the United States.
The result is that Asia-Europe trade has reached new levels. In 2017, it was worth €1.3 trillion (US$1.5 trillion). This made Asia Europe's biggest trading partner, ahead of the US and Canada combined. There are also increasing numbers of Asians studying in Europe and Europeans traveling to Asia for work or leisure. This is deepening people-to-people ties between the two regions.
The rise in cross-border transactions highlights the importance of forming strong partnerships across geographic boundaries to stay competitive. With this knowledge, companies can begin to navigate these rapidly changing landscapes with confidence and achieve success with their international eCommerce strategies.
About Jason Simon
Jason Simon is a FinTech and digital payments expert who became involved in cryptocurrencies when they were first introduced. He enthusiastically follows what is happening in the evolving world of finance, excited about the prospects digital currencies offer global consumerism. When he's not involved in helping advance the digital payments space, he enjoys spending time with his family and improving his community.
This news content may be integrated into any legitimate news gathering and publishing effort. Linking is permitted.
News Release Distribution and Press Release Distribution Services Provided by WebWire.