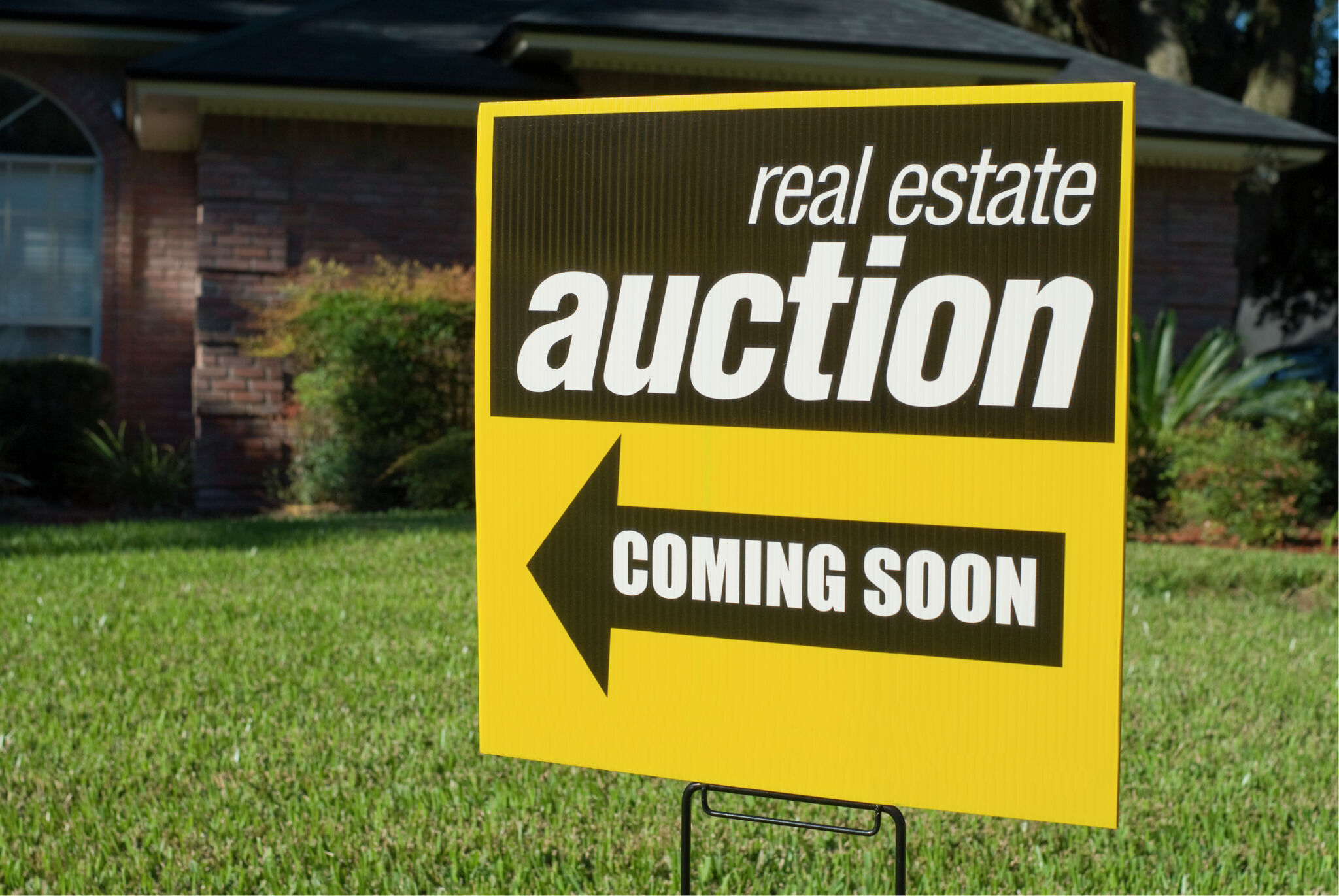 Movies and television often dramatize auctions with scenes of folks fiercely raising bidding cards, shooting nasty looks at each other in an all-out showdown with prices rising higher and higher, until a heavy gavel is slammed, awarding a winner.
In reality,  if you're interested in buying a property at auction the process isn't as sexy but is thrilling in its own right.
Randy Passonno, president of Collar City Auctions Inc., in Delanson, offered his auction expertise and rules of etiquette. Here's what you need to know to get in on the action.
How do properties end up at an auction?
A house is typically put up for auction because of foreclosure — nonpayment of a mortgage or property taxes, the previous owners file for bankruptcy or creditors put a lien on it — at which point, the municipality where the home is located often seizes ownership and looks to put it in someone else's hands.
Where do I find out about upcoming auctions or available properties near me?
Collar City Auctions holds several events a year that can be found online at collarcityauctions.com. However, locals can also find tax foreclosures in the legal notices of the newspaper. Such listings not held by an auction house are usually sold to the highest bidder at the municipal courthouse. Passonno said purchasing a house via auction is becoming increasingly popular over the traditional avenue of using a broker and the multiple listing service.
How does the auction process work?
Foreclosed properties are listed by the municipality or auction house for sale. The average time a house spends at auction can last anywhere from 21 to 30 days, although it can vary tremendously depending on the property and entity offering it, according to Passonno. That window of time allows interested buyers to register for approval to bid and research the property.
After obtaining the proper approvals, the bidding begins. Vacant plots of land can start at $100 or $250 and rise in $500 price increments with each bid. Properties that have a structure on it that warrants improvement can start with a $1,000 asking price and go up about $1,000 every bid, Passonno said. But prices can fluctuate as well.
The property is sold to the highest bidder at the end of the auction period as is, with no warranties or guarantees, he said. What that means is there's no guarantee that when you take possession of the home that there aren't any back taxes, fees or bills attached to it.
Passonno's auctions are slightly different in that when it sells properties for the municipality, all back taxes are forgiven. This isn't the case if a property is purchased at the courthouse, he said. The new owner is required to pay all delinquent taxes and liens.
Following the purchase, the buyer must fill out sale contract documents with state addendums and pay the municipality for the property.
The house officially belongs to the buyer when the deed is received. If the property is bought at the courthouse, a referee from the locality will provide the deed.
Tips for getting the home you want
Passonno said it is very important for potential buyers to fully research the property prior to placing any bids.
"They need to make sure that they're going to receive the property free and clear of any liens," he said.
That information is available at the county clerk's office or by hiring a title company to complete a last-owner title search, which should show any liens against the property.
Passonno said when scouting a property, potential buyers cannot access the interior but can tour the home's exterior. Sometimes it is possible to go inside, but that is rare, Passonno said. If a home is still occupied, potential buyers aren't permitted on the property. He recommends bringing a home inspector, contractor or engineer  for a walk around the exterior. Talking to neighbors can be helpful, too. They usually have a clue or two about what the property next to theirs has endured.