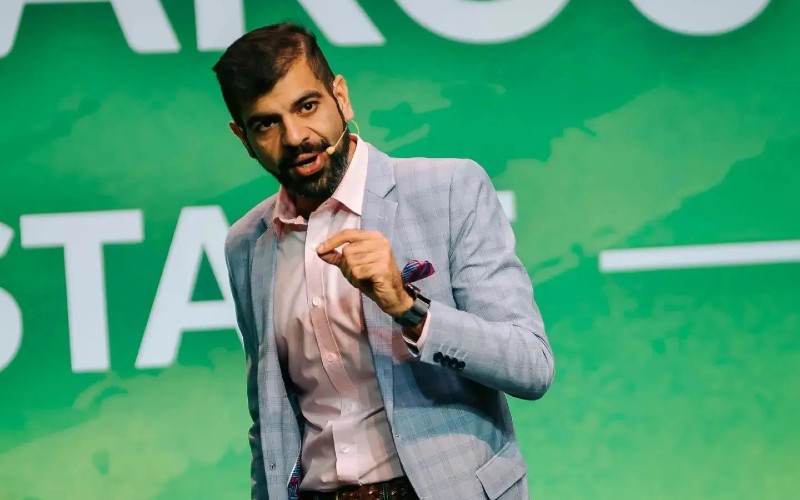 Partner contentMarTechRetail
Mehtabjit Teja's Tale
With over 15 years of experience in e-commerce and a deep understanding of what it takes to build and maintain a successful business, Mehtabjit Teja is a highly accomplished entrepreneur and digital marketing expert. Throughout his career, he has owned and managed various thriving e-commerce websites and overseen a team of more than 75 employees globally.
Mehtabjit's journey in e-commerce began in 2008 when he quickly recognized the industry's potential. He took advantage of this by establishing his own online business, Branzio Watches. It was a specialized online retailer of timepieces, gaining recognition as its founder.
Mehtabjit also runs several other successful e-commerce ventures, offering a wide variety of products, from accessories to men's jewellery to SaaS solutions.
What does he do to achieve success?
In 2007, at the age of 22, Mehtabjit made the difficult decision to leave a promising career in advertising in Mumbai, India, and emigrate to Vancouver, Canada with his family. However, upon his arrival, he faced challenges in finding a job related to his field as an advertiser, as the market for advertising and related industries was small and opportunities were limited.
To support his family financially, he took on a job selling radio advertising door-to-door. Over the next few years, Mehtabjit moved from one job to another, but he used this time to upgrade his knowledge and skills in digital advertising. Despite the obstacles he faced, Mehtabjit never lost sight of his goals and continued to work hard and persevere.
Throughout this period, Mehtabjit's quick learning ability and strong determination helped him to remain focused on his goals. He knew that upgrading his skills and knowledge was essential to achieving success in his field.
In 2012, Mehtabjit landed a job at BestBuy Canada as a Media Buyer, a position focused on emerging digital media within the retail industry. This experience provided him with an understanding of how large retail organizations operate and allowed him to network with some of the top professionals in digital advertising.
In 2016, he took a leap of faith and started his own online store, a small drop-shipping business he put together after watching a few online courses. He continued experimenting with drop-shipping and other small e-commerce niches until he realized that he needed to create a brand with longevity and a purpose. Eventually, he was able to sell that business successfully.
Mehtabjit is now a multi-talented and accomplished entrepreneur with a deep interest in e-commerce. He is the founder of Branzio Watches, and he also owns and manages multiple other successful e-commerce businesses across different industries. He is a seasoned digital marketer and has used his extensive experience to grow his online businesses and provide opportunities for his remote team.
In addition to his business activities, Mehtabjit is also well-known as a reputable public speaker and e-commerce mentor. He has shared his knowledge and insights at various events and podcasts, and he offers guidance on a wide range of topics, including digital marketing, website development, and more.
Mehtabjit is a strong advocate of the potential of e-commerce and the opportunities it offers for entrepreneurs. He is dedicated to helping others succeed in this field and achieve their goals, whether it's starting a business or becoming a market leader. With his wealth of knowledge and expertise, Mehtabjit is well-equipped to guide others towards success.
Key Success Factors for Mehtabjit Teja
Mehtabjit is a firm believer in the power of hard work and determination, recognizing that these qualities are essential for achieving success not only in the business world but in all aspects of life. He maintains an unwavering commitment to never giving up, no matter the challenges he may face. Throughout his career, Mehtabjit has faced many obstacles, but he has consistently overcome them by adhering to his core values of determination, hard work, and perseverance.
Thanks to these values, Mehtabjit has accomplished many great things in his career and has built successful businesses. He has gained the admiration of many and hopes to continue to share his knowledge and skills with others to foster a larger, more impactful community.
Mehtabjit believes that achieving success is not easy, but it can be achieved through a combination of perseverance, hard work, and determination. He insists that if an individual is willing to invest the necessary time and effort, they can accomplish any goal they set for themselves. He encourages others to embrace these values as they work towards their own goals and aspirations.
Mehtabjit is also well-regarded as a speaker. He has delivered speeches and appeared on podcasts at various events, sharing his expertise on subjects such as affiliate marketing and e-commerce web development. He is able to provide guidance on a wide range of related topics.
His entrepreneurial journey has also had a positive impact on his personal life. He has become more proactive, has improved his listening skills, and is less self-focused. Instead, he prioritizes self-care and being aware of the people around him. He believes that taking care of one's physical well-being is crucial, as business leaders often encounter stressful times in their lives. By focusing on self-care, he believes that one can wake up feeling refreshed, with renewed perspectives and a clearer vision.
Advice from Mehtabjit Teja
He encourages individuals who see an opportunity in starting their own businesses to accept the challenge with unwavering confidence. He says he regrets not having entered into business sooner instead of taking care of a radio door-to-door distributor.
He understands that obtaining approval from peers can alleviate stress, but he suggests that aspiring entrepreneurs not let such stresses prevent them from satisfying their dreams. Money should not be the sole focus, as opportunities for growth and development will present themselves on the way to achieving goals.
Mehtabjit believes in the abilities of others to achieve success and stresses the value of perseverance. He sees a bright future in e-commerce and is willing to help others launch and develop their businesses.
Mehtabjit Teja's Goal
In the e-commerce industry, Mehtabjit places a strong emphasis on providing customers with high-quality products, honest evaluations, and exceptional customer service. He recognizes the importance of conducting business with integrity and transparency, and he works hard to maintain a reputation of trustworthiness. Additionally, he is always seeking ways to improve his websites and provide more value to his customers.
Mehtabjit is dedicated to making e-commerce more accessible and creating opportunities for entrepreneurs around the world. He aims to continue growing his businesses and making a positive impact on the e-commerce industry.
Described as a person of integrity with a strong work ethic – whether in relation to his businesses or his personal values – he is said to be an exemplary model for others to emulate and is a driving force in the e-commerce industry.