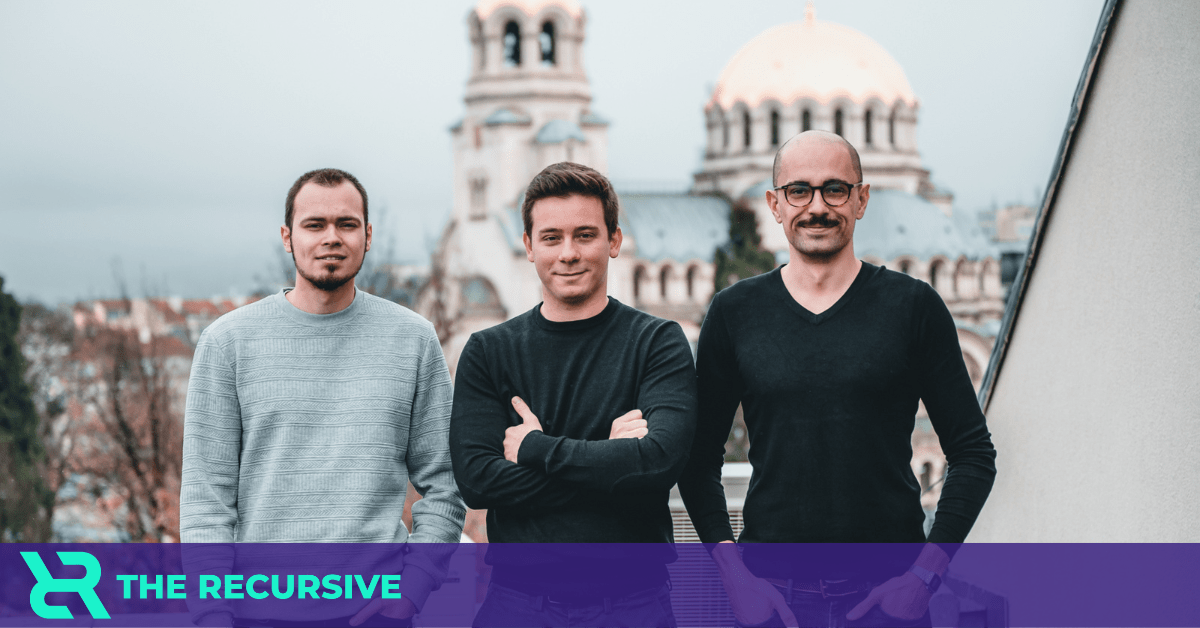 The Bulgarian e-commerce automation software for eBay and Amazon sellers,

Trackerbot

, sells a majority stake to startup investment firm Quadra Group, founded by financial entrepreneur Filip Prokopiev.

The deal is of an undisclosed amount and was conducted as a leveraged buyout. In order to acquire the majority stake in Trackerbot, Prokopiev secured financing from a specialized private equity lender in the United States.

The current software suite of products will continue to operate under the Trackerbot name, as part of a new entity under Quadra Group (currently in stealth), which will focus on growing its customer base in major markets, while also expanding its offering to Shopify, and building and acquiring complementary

e-commerce applications

in specific niche verticals. 
"Initially, my plan was to acquire the assets of Trackerbot and build a management team around the new platform strategy, but it then became apparent that the two founders and I share the same vision for the future and the growth prospects of the company. We also got along very well, so we decided to continue expanding the business as partners. The markets for Shopify, Amazon, and eBay applications are currently very fragmented, and we recognize an opportunity to aggregate some of the best-in-industry tools and applications under the same umbrella, in order to generate synergies, and streamline the search and the operations of our customers. We also have a strong in-house engineering team, which allows us to quickly develop and roll out new features and product lines in order to continually improve our offerings" 23-year-old financial entrepreneur Filip Prokopiev, shares for The Recursive.
The two founders of Trackerbot –  Dobri Dobrev and Valentin Delkov bring on 10+ years of experience each in the fields of digital product management and e-commerce.  Prior to founding the e-commerce automation startup, Dobri Dobrev worked as a Senior Product Manager at Yahoo!, while Valentin Delkov operated multimillion-dollar e-commerce businesses on eBay and Amazon.
Filip Prokopiev is at the beginning of his career as an investor and entrepreneur. While studying at Babson College and the London School of Economics and Political Science (LSE), he held analyst and consultant positions at several hedge funds and investment firms in London and New York.  He also worked as a technology consultant at Plymouth Rock Assurance (Boston, USA), where he lead a project on telematics and AI automation. 
"Dobri is an expert in digital product management, while Valentin has operated successful businesses on the very platforms that support our software, which brings highly valuable data and insights on the specific needs of our customers. The three of us complement each other's skills nicely". Filip adds.  
The e-commerce bootstrapped success story of Trackerbot
Trackerbot helps e-commerce sellers on Amazon and eBay fulfill their orders faster and more accurately. It automatically discovers and uploads tracking numbers identifies issues with deliveries and sends auto-messages at every stage of the e-commerce fulfillment process. The solution supports over 60 suppliers including Amazon, Walmart, and Home Depot. 
The idea of Trackerbot was born as a solution to Valentin's needs who was selling on eBay. Back then he had numerous daily tasks to execute manually all by himself. In the summer of 2019, he was vacationing on the seaside with his long-time friend Dobri Dobrev, and the two of them made a bet that they could build an e-commerce automation tool in less than 2 weeks with no more than $100. 
Long story short, the founders indeed managed to fit into the budget, and within 2 months they already had a prototype of Trackerbot. In the beginning, Valentin was the only pilot user, but in no time he spread the word across his network of eBay e-commerce sellers in Bulgaria and Trackerbot gained its first beta users. 
Gradually, Trackerbot expanded its offering to Amazon, and established a strong presence in the US market, alongside Europe, Israel, Thailand, and Pakistan. To date, the solution has been trusted by over 8,000 e-commerce merchants worldwide and currently operates at a near 70% profit margin. 
What differentiates Trackerbot from other e-commerce automation tools is the fact that the startup is the only such solution that is certified by both eBay and Amazon.
Quadra and Trackerbot's plans for future growth
The Quadra and Trackerbot teams have ambitious plans for future growth and might consider raising additional funds from venture capital and private equity in the future, in order to execute a strategy that combines both organic, and inorganic growth methods in order to build a platform-agnostic portfolio of mission-critical software tools for e-commerce sellers.
"The addressable market in front of us is huge, and we are barely scratching the surface. This presents opportunities for both organic, and inorganic growth. Right now our current product suite is only available to merchants on Amazon and eBay, but we are already working to expand to other major platforms, starting from Shopify. We also plan to engage in strategic M&A, in order to add complementary applications and in-house capabilities to the new platform. The current uncertainties in the global financial markets create challenges, but also present attractive investment opportunities in the small and mid-cap software space." Filip explains. 
In addition to building out new product lines and making future acquisitions, the team plans to invest more aggressively in digital marketing and identifying new partnership opportunities.