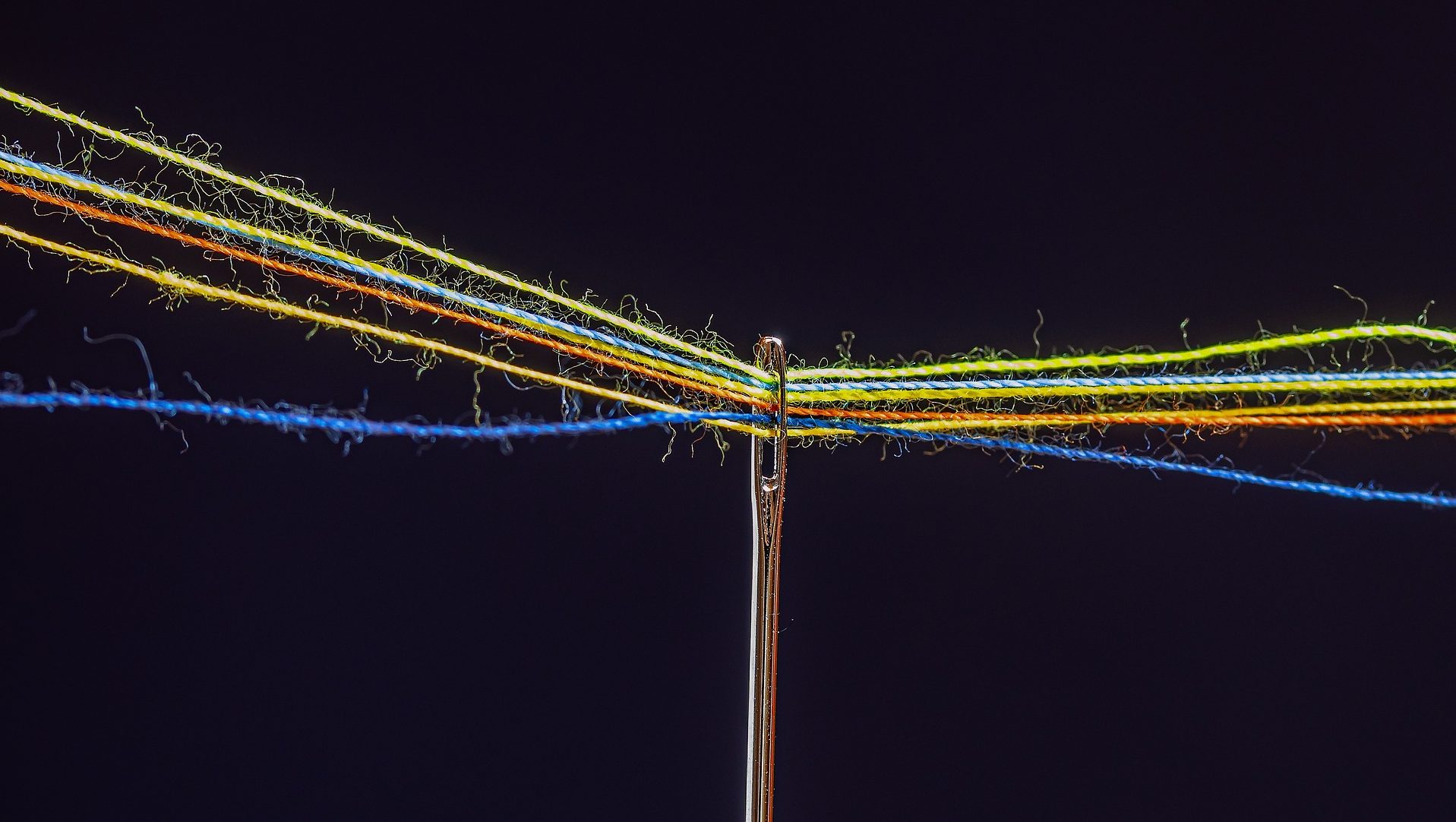 Enthusiasm around retail and commerce media continues to abound as we enter 2023, with both retailers and media buyers keen to explore how they can capitalise on the channel. However, as with other advertising categories, it is important to examine the interaction between buyer and sellers, rather than just their aims and processes as singular entities.
In this article, featuring insight from retailers, technology providers, and media buyers, ExchangeWire explores how the core participants in the commerce media ecosystem currently interact, as well as how further connections can be fostered to maximise opportunities within the channel for all.
How do retailers currently connect with advertisers?
Traditional display ecosystem: A large proportion of commerce/retail media budgets will flow through display and therefore it is important to be connected here. However, it should remain the choice of the retailer whether they work directly with media buyers, or via the open auction.
Networks: A major part of many retailers' product marketing spend is currently flowing into different networks that are able to deliver targeted retail campaigns. Examples include Amazon, Criteo, Google (AdSense) and Walmart (Connect)
Agencies are also playing an important role here, as they are tapping into this area. Traditionally relationships with agencies have focused on the standard display business, but retailers are starting to have more and more discussions with agencies regarding commerce media.
Speaking to ExchangeWire, Juuso Alho, global head of product, advertising/retail media of the online classifieds specialist Adevinta, commented, "Knowing at which stage of the purchase journey every user is allows us to build scalable solutions which can help guide our customers (sellers and brands) to tailor their campaigns as per users' needs, regardless of performance or branding requirements. Hence, blurring the lines between product listings and display ads. We see these as one pool of inventory and not separate channels."
From the agency perspective, Roxanna Larizadeh, global e-commerce lead at Starcom adds, "Advertisers selling through indirect channels have been awaiting a better setup to help tie sales data to marketing campaigns and retail media will solve this through closed loop measurement. Retailers will be challenged to provide transparent, granular reporting and insights that showcase the brand effect of media and incremental sales performance.
"Other challenges for advertisers will include rising CPMs/CPCs, new ad formats and smarter collaboration models. There will be added complexity in deciding how and where to spend budgets most effectively. Agencies are in prime position to support clients with strategic advice, analytics, activation expertise, and integrated day-to-day management of retail media initiatives alongside brand media to drive maximum effectiveness."
What is the benefit of partnering with retailers outside of scaled ecosystems?
PubMatic's Maria Shcheglakova, EMEA marketing director, and Nicky Spooner, senior director, EMEA ad solutions, write, "The nature of retailer advertising allows brand partners to target users close to the point of purchase and facilitates closed-loop measurement, as retailers can unite in-store and online behavioural information. In addition, giving advertisers a more holistic view of consumer habits allows their messaging to reach a more targeted audience, enhancing both the user experience and campaign performance.
"In the privacy-first world, first-party data is of the utmost importance, and retailers have this in abundance. So it is no surprise that retailers want to capitalise on new revenue streams generated by sharing the insights from this data and that supply-side advertising networks are growing. This is especially true as advertisers face a growing need to access audience data. Thanks to the phasing out of third-party cookies and increased browser and app restrictions, marketers can no longer rely on traditional partnerships with big digital platforms."
What are the key benefits to understanding customer journeys within commerce media?
Understanding customer journey is unsurprisingly critical within commerce media (as it is within other media channels). However, the current tendency for these campaigns to focus on performance over branding presents a unique challenge in terms of creative convergence.
Alho commented, "One challenge to consider in the current advertising ecosystem is that existing retail media channels are built for performance and scale, which makes sense in many ways. But this also means that everything is pretty much the same, with all the campaigns in the same format, etc. However, especially in retail media, understanding the platforms and how users navigate through the purchase journey is really important, and by sharing this information in a privacy-safe way, we are able to add further value for our customers at Adevinta. If the sellers or brands are behind a technological ecosystem with standard flows and not a lot of transparency, it limits the ways they can interact with consumers. Every campaign would look the same. When brands and sellers work closer to retailers it will open many more new opportunities for them, and tailoring the campaigns for a specific retail platform will increase the performance on that property, most importantly, adding value to our users.
"Many brands and larger sellers are not keen to adjust their models as they are mostly performance-driven, but this does not really give a seller or brand anything different than their competitor. As we have experienced in Adevinta, the ones that are willing to think creatively about how to sell products, or deliver the brand message on specific domains, gain a clear advantage."
How can smaller brands and retailers adapt here?
Shcheglakova and Spooner build upon the importance of catering for consumers, "While large advertisers have traditionally led the way in commerce media, as retailer media networks mature, it is customer experience — rather than budgets — that determines ranking. As retailers develop smarter predictive algorithms and more personalised experiences, smaller brands with an understanding of digital marketing, auction dynamics, and audience targeting can quickly make themselves as discoverable as their larger counterparts.
"We're also starting to see brands allocate and prioritise commerce media budgets alongside their other key marketing channels in a way many haven't before. This is driven by a realisation that we've reached a point on many retailer sites where the premium product placements are now paid for. A failure to invest in advertising in these key placements damages your visibility, and means your click traffic and share-of-shelf may push your sales and market share into decline."
How can brands engage with commerce media from both a performance and branding perspective?
While a significant proportion of today's commerce media campaigns are performance-driven, many brands, especially scaled firms, are successfully running branding-led campaigns. However, the key challenge here is that branding campaigns are typically planned ahead of time by both the brand and their agency, so building more tailored activations is less common.
Detailing how this challenge could potentially be overcome, Alho writes, "Examples of branding could be related to the ways a brand can promote through inspirational editorial content, for example. Think of a large sports retailer having a summer holiday campaign with ideas for what you need for camping, with a direct call to action. Another example could be that a retailer more focused on baby products could have a more editorial-like promotion for expectant parents on what they need to think of when their baby arrives. Again, this latter example involves a direct call-to-action, but maybe also a curated list of second-hand products from that brand.
"Understanding our customer's needs is key for Adevinta. When it comes to branding, connecting the brand with its values is very important, especially around sustainability. For example, we had a successful case in which a brand made an extremely creative and a strong value based offer to their users on some of our marketplaces. For each sale of their second hand product on our marketplace, they offered a discount on their brand-new product. This way, the brand was able to not only promote its new offering but also contribute to the circular economy by promoting second-hand usage of its previous models. This was a great mix of a both brand and performance-driven campaign.
"These kinds of campaigns do require a lot more effort, and we can see a gradual positive shift within the online advertising industry driven by several bigger changes in the industry. We can start with bringing the buyers and sellers closer, and opening the room for more innovation and creativity."