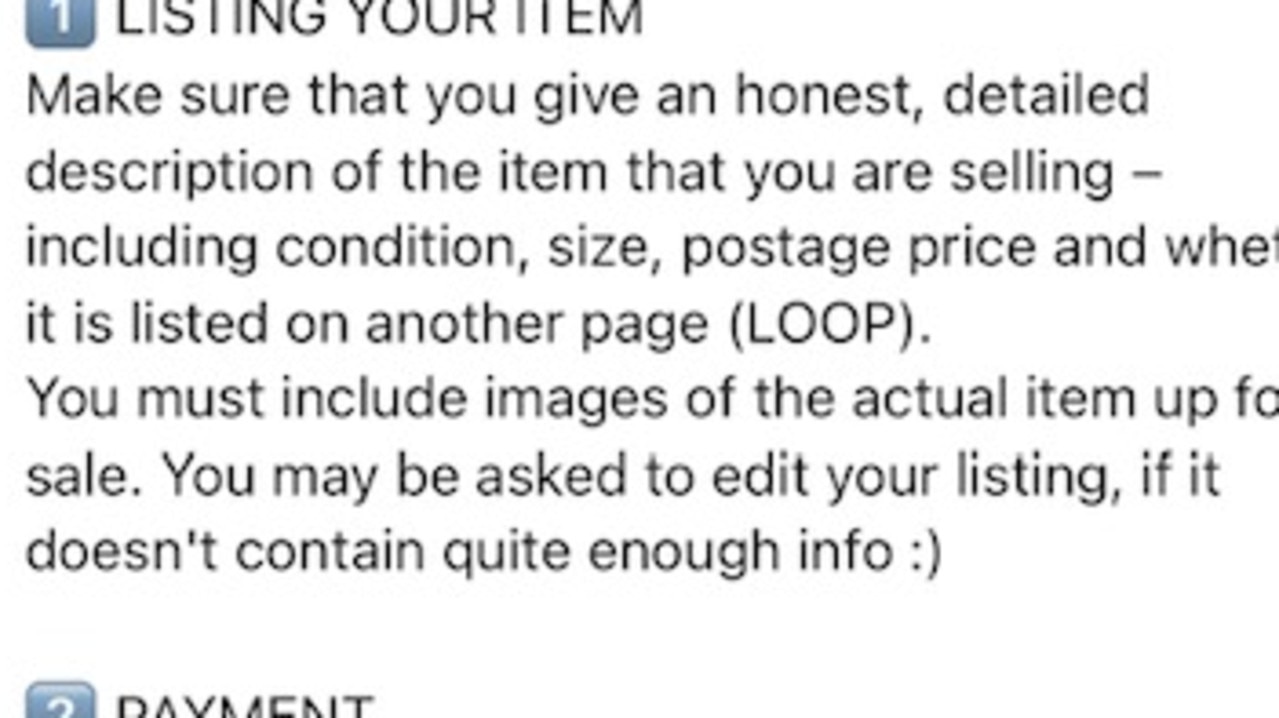 Buy, swap and sell groups have become tiny and complex communities where selling frocks turns into a soap opera with people prepared to fake cancer to get their second-hand goodies.
If you are unfamiliar with buy/swap/sell (BSS) groups, they are Facebook groups dedicated to all sorts of brands from Gorman to Honey Birdette. People post items in them to resell or swap.
The groups aren't run by anyone associated with the brands but rather by keen customers and a whole culture has been created around them. There's even specific slang used in these groups, 'unicorn', for instance, means a special rare item you are desperate to track down.
If a seller posts something that is sought after someone will almost immediately comment "sold" and then underneath the next person will comment "NIL!" Which means next in line – it can happen within seconds.
Lisa is a group veteran and she finds the BSS groups have given her a sense of community, but she's also witnessed the sinister underbelly.
In Lisa's experience, the worst she's ever seen is a group member faking cancer to get other group members to buy things on her behalf, and that tale unveils the kind of stakes that are at play in the second-hand economy.
The Gorman group is one of the most famous and boosts 33,000 members and has strict rules like, people can only buy through PayPal's goods and services to avoid scams. But most reasonably well-known brands usually have one set up in their honour, from the niche Melbourne brand BlackMilk to the French brand Kookai.
While some people only bother joining one group, Lisa's spread her buying wings and is a member of several.
For Lisa, it isn't just about the goodies but about finding good people, "I've made a large group of friends. I talk to some of them more than some of my own family. We've supported each other through everything from new relationships, babies, divorce, illness, promotions, job changes, moving house. These groups bring like-minded people together," she told news.com.au.
However, Lisa has seen first-hand the messiness what happens when group members behave badly.
Lisa watched in shock when a member of a very active selling group she was in pulled a Belle Gibson and faked having cancer in an attempt to get people to buy goods on her behalf.
It was a particularly calculated move that caused unrest in the group.
"They would befriend people and ask people to buy things from releases, saying she was in the hospital and couldn't do it herself, and promised to pay them back later but often wouldn't," said Lisa.
"Some people sent things on in good faith; she would not pay for them. Some didn't, and when they weren't paid, had to sell the items themselves to get the money back."
The buyer was so obsessed she launched a GoFundMe in an attempt to raise money to buy more second-hand items.
"In the past, they had also started multiple fundraisers on the GoFundMe type platforms trying to get money to then spend on jewellery and dresses," Lisa explained.
Finally, the buyer was exposed because community members went to their family.
"When things being said about their illnesses weren't adding up, a number of affected community members contacted one person's family in particular, who confirmed they were lying about their cancer," said Lisa.
Her GoFundMe page was shut down by her family and she's been banned from that particular swap and sell community ever since. Interestingly it hasn't put Lisa off.
"The good of the community far outweighs any issues and I do need to say that 99.9 per cent of people are absolutely epic and wonderful," she said.
It is worth pointing out that these groups aren't just stages for low-budget Belle Gibson's to act on, they are also wholesome spaces and can be good for businesses.
Christina Kelly, who owns the small business Made590, based in Marrickville, NSW, had to sit back and watch as customers created a buy/swap/sell group for her label.
At first, she was worried the second-hand nature of the groups would take away from her own business.
"It was something that worried me as a business owner. A BSS group we don't directly make any money from, but it was our product originally. But we have found that many people sell on their older pieces to fund new things they want from us," said Christina.
"Probably the worst and most awkward experiences we have had is when someone tries to return or exchange an item they have got from the BSS group directly to us, usually older pieces. That is when we have to be forceful with proof of purchase and so on."
Interestingly, despite the twists and turns Lisa has experienced in her buying/selling she's still dedicated to the groups even if they do make her poorer.
"You'll often see a group member go quiet for a while then come back and say hi I'm back. I had to mute the page for a time as my spending was getting out of control. That happens regularly," said Lisa.
"It isn't unusual to see people selling pieces they've bought to cover life bills and other things, myself included."