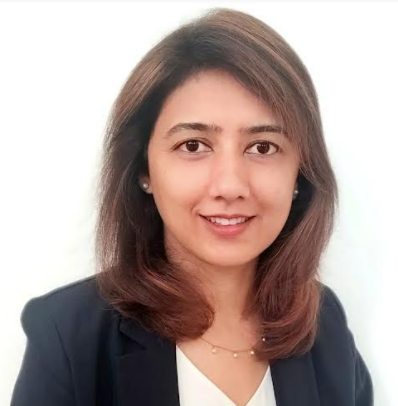 While 2022 started on a high with an expectation of continued aggressive growth in eCommerce, there were quite a few interesting developments during the year. Overall, eCommerce continued to grow, albeit at a more guarded pace than the previous two years, with Tier 2 and Tier 3 cities predominantly driving the increase.
Some estimates state that the Indian E-commerce market will overtake the US by 2034 to become the second-largest E-commerce market in the world. India's e-commerce market is anticipated to reach $111.40 billion by 2025.
It is imperative, however, to keep up with the latest e-commerce trends. As this year draws to a close, let's look at the growth, hits, and misses.
Key trends in e-commerce in 2022
Rise of hyper-local and lightning-fast deliveries through Qcommerce
 Blinkit, zepto, and swiggy Instamart are emerging as key players, gaining a share of customers, brand spends as well as funding…. Flipkart, dunzo, and BigBasket are scaling down and competing on speed…10-15x growth is expected in the next 5 years (redseer); however, the ones who will survive and thrive are those that have solid funding backing and can build sound business fundamentals.
 Cost of acquisition going up across digital channels
More businesses than ever before are vying for the attention of online customers and a share of their wallets as a result of the growth of eCommerce and the advent of digital-first brands, increased competition, and clutter in each category. has significantly driven up the cost of acquisition of new customers across digital channels while simultaneously making it harder to retain existing customers. This, along with the economic pressures to focus on profitability and returns, is forcing brands to look at more avenues of growth across multiple platforms to find the mix that works best for them.
Voice-based search and vernacular languages
The search bar, one of the core components of the online ordering process, is undergoing a revolution as India enters the stage of mass online shopping when millions of consumers use eCommerce and direct-to-consumer (D2C) eCommerce platforms to have things delivered to their doorstep.
With advancing technology, the e-commerce sector has added a voice-based search option to make searching simpler. Besides, considering that there are fewer people who know English in India than there are those who do not, various vernacular languages are being added to improve user experience
Brands no longer exclusively sell their products and services through a single channel. Brands and consumers both rely on a variety of channels, including social media, video, email, text, and adverts, to meet their eCommerce demands in today's technologically advanced world. Businesses that had solely an offline presence in the past are now utilising online channels to broaden their reach and improve client acquisition, retention, and satisfaction. From the perspective of the consumer, omnichannel marketing makes it simpler for them to find new businesses across various channels, giving them more options to pick from.
Video-enabled commerce and live commerce are two more features that have quickly acquired popularity. With so many options available to consumers nowadays, it can be difficult to grab their attention and hold it. They are always looking for new tools and features that will enhance their purchasing experience
Live streaming commerce, which combines rapid purchasing and entertainment, is quickly taking over the mainstream of online shopping.
Furthermore, AR technology is offering retailers a wealth of ways to bring more immersive experiences to e-commerce with product visualisation, immersive in-person experiences, and virtual try-on; as a result, shoppers are purchasing more.
Convenience, comfort, and a seamless complete experience are what today's consumers value most; thus, it is crucial for companies to interact with them and offer a pleasant shopping experience.
Brands today are able to tailor recommendations and items for customers, improving the shopping experience with the help of detailed information gleaned from consumers' product browsing history, purchasing trends, and preferences. Product offerings can also be customized by brands to meet specific customer requirements and build something tailor-made to them.
The BNPL (Buy Now Pay Later) is yet another feature that consumers are choosing more frequently. The BNPL feature allows customers to make their purchases with the touch of a button without having to get out their credit/debit card or hunt for the UPI ID. It's also a great technique to address cart abandonment, which many users do as they approach the payment gateway.
Challenges for e-commerce in 2022 
Data & cyber security
One of the most significant issues with eCommerce is security lapses. When dealing with eCommerce, a lot of information/data is involved, and a technical data problem can seriously harm the retailer's ongoing business operations and brand reputation.
Converting shoppers into paying customers
Converting website visitors into paying clients is one of the toughest issues in e-commerce. Even if an eCommerce website receives a lot of traffic, clicks, and impressions, it may not be making the number of sales it had hoped for. 
Cross-border eCommerce
Due to a lack of communication with clients outside of their geographic and linguistic range, many eCommerce sites tend to stagnate. Users who are unable to communicate with the site in their native language are more likely to look for other retailers who can provide a better user experience. Furthermore, users are discouraged from making cross-border purchases due to fluctuations in pricing, tax rates, etc.
Customer support 
Customer support has been enhanced with chatbots to enable faster processing and response to tickets as a result of the eCommerce industry's explosive growth and the increased number of customers experiencing common problems with eCommerce services. However, many customers report feeling uneasy or unsatisfied with the chatbot's automatic responses.
Supply chain disruptions
In this fast-paced, fragmented, and consumer-focused environment, a different kind of supply chain is needed. Cost efficiency and dependability are the goals of conventional supply chains. Future supply chains will need to be far more dynamic to predict, prepare for, and respond to a swiftly changing demand as well as a continually changing product and channel mix. Supply chains will need to develop their agility. Businesses must take a more proactive approach, evaluate data, look for alternatives in suppliers and goods, and communicate with customers.
Way forward
eCommerce in India is undoubtedly going through a very exciting time of sustained growth and ongoing innovation. There is a lot of space for growth as our eCommerce penetration. In order to expand your digital firm for growth in 2023 and beyond, evaluation, strategic planning, and building must be done now more than ever. ONDC is poised to emerge as the next big thing in eCommerce. ONDC is specifically designed with the needs of Indian consumers in mind and offers a tailor-made shopping experience. Basically, it connects small and large sellers by marrying buyers and platforms.
This will help to attract more consumers to ONDC, disrupting eCommerce business in the Indian market.
Facebook
Twitter
Linkedin
Email
Disclaimer
Views expressed above are the author's own.
END OF ARTICLE