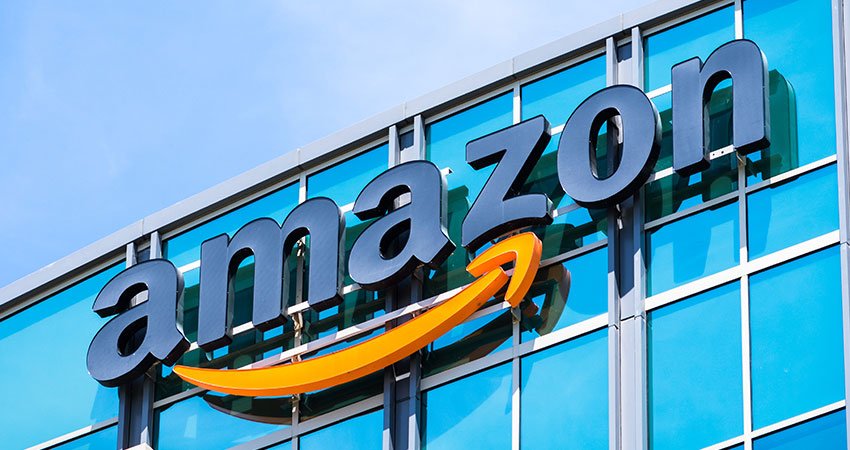 Amazon reported a mix bag of results for its fourth quarter and year, with ad revenue up but ecommerce sales down, and even the vaunted Amazon Web Services, the company's profit driver for years, fell short of expectations in what executives repeatedly called an "uncertain economy."
Earnings per share for Q4 was 4 cents, vs. the Refinitiv analyst consensus of 17 cents. Net sales were up 9% to $149.2 billion, ahead of the consensus of $145.8 billion. Ecommerce revenue declined 2% to $64.5 billion, with third-party sellers making up 59% of unit sales.
For all of 2022, Amazon also reported a net sales gain of 9% to $514 billion, but a net loss of $2.7 billion, its first year in the red since 2014. Operating income was reduced by more than half, from $24.9 billion to $12.2 billion.
Revenue from the Prime subscription program was a bright spot in Q4, up 17% for the quarter despite talk among analysts of market saturation. CFO Brian Olsavsky said the first season of the Amazon-produced "The Lord of the Rings: The Rings of Power" drove more Prime sign-ups than any other video content, including the launch of Thursday Night Football, also in 2022.
"We know that (video) investments like that will help with not only a new member or new Prime member acquisition, but also retention," Olsavsky told analysts on the earnings call. "And we see a direct link between that type of engagement and higher purchases of everyday products on our Amazon website. So, the health of Prime is very strong."
Baird analyst Colin Sebastian said Prime's performance was based on "solid renewal rates and recent price increases" in a research note. "We assume that emerging Amazon markets remain a tailwind to subscriber growth," he said.
CEO Andy Jassy, in a rare appearance on the call, said his team's number-one priority is reducing the cost to serve in its operations network. Amazon has taken a lot of heat for its overbuilt network, which fell to Jassy to scale back after founder Jeff Bezos' departure in 2021.
Jassy detailed how the fulfillment footprint doubled in a couple years, and a last-mile transportation network "roughly the size of UPS" expanded just as rapidly, noting the scale and complexity of connecting it all.
"It becomes a little bit of a different network," he said. "And so, to figure out how to be really efficient across all those links and have them be highly utilized and to get the flows in those facilities working the right way, it takes time. So, we're working very hard on it. I'm pleased with the progress we made in Q4."
The second-largest priority for Amazon, Jassy said, is speed. Throughout the pandemic, as order volume exploded, Amazon fell off its one-day delivery promise for Prime orders, an area the company is working to recover. "We believe that continuing to get products to customers faster, makes customers happier, and they also convert at a higher rate when they can see promises of deliveries that are faster," he said.
Amazon reported a significant conversion lift of 25% for its new Buy With Prime program, where consumers can get Prime program benefits when shopping on other retailers' site. The program just expanded nationally last month. Rival Walmart responded with a Salesforce partnership that offered the former's fulfillment services via the Salesforce app.
In the quarter, Amazon took a one-time charge of $2.7 billion to cover layoffs of 18,000 employees, grocery and convenience store closures and to build insurance reserves.
Ad revenue in Q4 increased by 19%, a leadership area for Amazon where its growth exceeds that of Facebook, Google and Snap, according to CNBC. Excluding the impact of exchange rates, it grew 23%. Revenue for AWS increased 20% to $21.4 billion, but that was after a quarter where it grew 27.5%, and the consensus figure was $21.76 billion. Microsoft has also warned of a slowdown in its competitive Azure cloud business.
"Starting back in the middle of the third quarter of 2022, we saw our year-over-year growth rates (in AWS) slow as enterprises of all sizes evaluated ways to optimize their cloud spending in response to the tough macroeconomic conditions," said Olsavsky. "As expected, these optimization efforts continued into the fourth quarter."