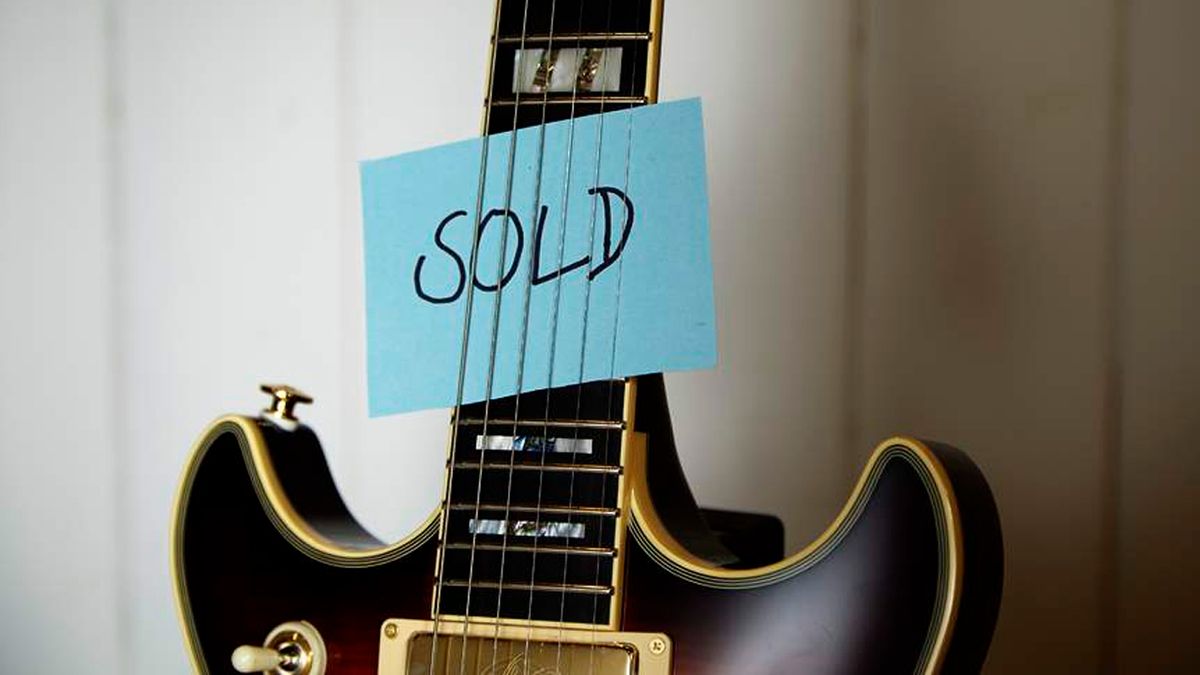 Over the last few years, we've seen a massive boom in the second-hand guitar market. With everything from shortages in stock to the increased cost of living around the world, resulting in more people than ever going down the pre-owned guitar route. Of course, with more and more people listing their old six-strings for sale, it's becoming increasingly difficult for your advert to stand out.
Luckily, Guitar World is here with some handy tips – and the common mistakes to avoid – to ensure you sell your guitar quickly and without issue. To ensure we are giving the best advice possible, we reached out to music gear marketplace Reverb.com (opens in new tab)to get the inside scoop on selling instruments online.  Guitar expert Jim Tuerk and Chief Experience Officer Tiffany Miller gave us some brilliant advice to not only help you sell your guitar quicker but also stay safe online. 
Of course, this advice isn't only for those choosing to sell on Reverb. In fact, the list below will serve you well whether you're choosing to sell your once beloved six-string on the popular auction site eBay, online classified sites Craigslist and Gumtree, or even Facebook Marketplace. These are just useful tricks and tips that will help you secure the most cash for your instrument, as well as avoid the pitfalls many first-time sellers fall into. 
1. Know your gear!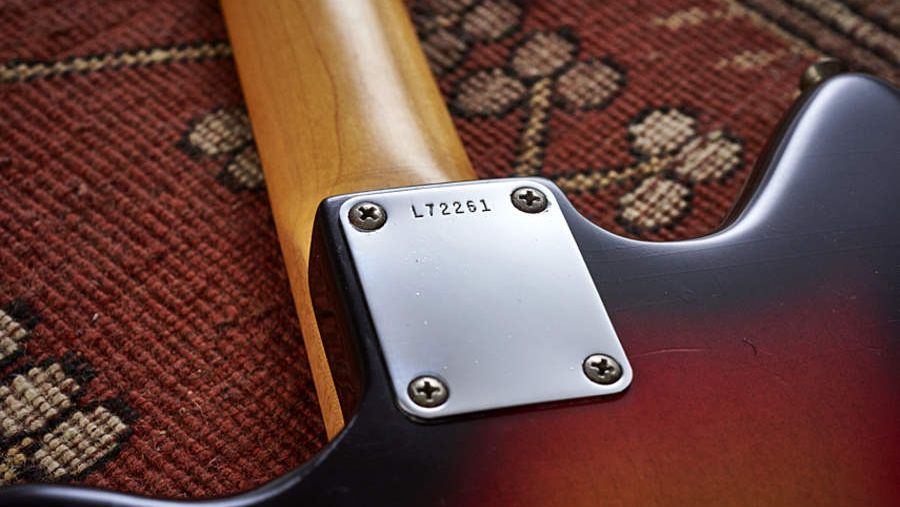 (Image credit: Future)
Before you can even consider selling your guitar, you first need to know exactly what it is you are selling. Okay, chances are if you are selling a Stratocaster, you know which model of Fender you have, but it's worth bearing in mind that the exact model and year of manufacture can drastically affect the price. 
As guitarists, we know that not all Stratocasters are born equal. Fender has offered a plethora of Strats over the years, with USA Standards and Custom Shop models, budget-friendly Squiers and the beloved Player series just a tiny cross-section of what is available today. 
Specifications can dramatically change from year to year, and with that, the price the guitar will fetch in the second-hand market, so do your research. Sites such as Guitar Dater Project (opens in new tab) are a brilliant resource if you're unsure exactly when your guitar was made, and as Reverb's guitar expert Jim Tuerk explains, so too is the Reverb Price Guide. 
"Sellers are always looking to get top dollar for their gear, but they should also pay close attention to the current market for their instrument. Reverb's Price Guide (opens in new tab), which has real-time transaction history for similar gear charted over time, is a great tool for this – and can lead to quicker sales: On Reverb, most well-priced items sell within a week or less." 
2. Clean and restring your guitar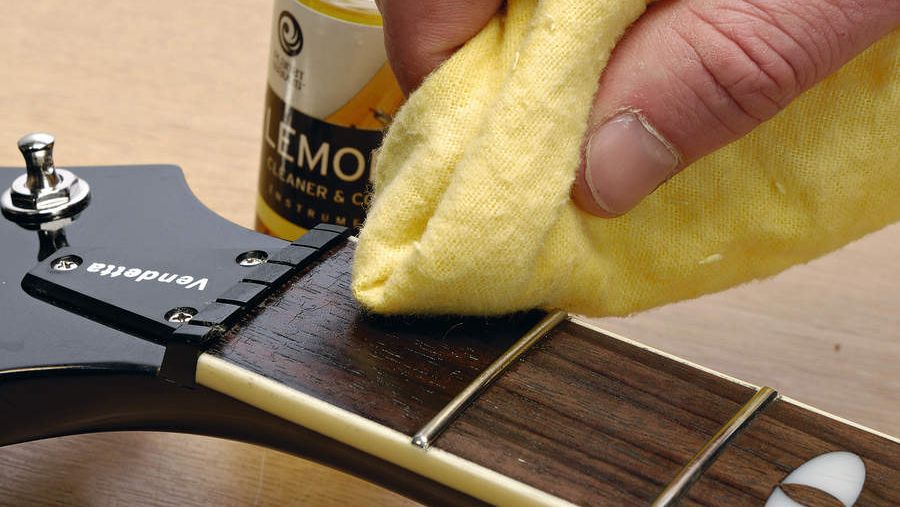 (Image credit: Future)
So, before you sell, you'll want to prepare your guitar, ready to be listed. First of all, you want to give your instrument a deep clean. This involves cleaning the body, neck and headstock – removing dust, smears and fingerprints – paying careful attention to get rid of the gunk that builds up on the fingerboard. You wouldn't want to buy a dirty guitar, so don't sell yours in that condition! 
Next, you'll want to restring your guitar, tweaking the action and intonation if necessary to ensure it's playing its best. You can also use this time to look over your guitar for any defects or damage that should be reported in your listing. 
Remember, the less a potential buyer needs to do to a second-hand guitar to make it playable, the more they'll be willing to pay. If you want the right tools for the job, be sure to check out our guide to the best guitar cleaning kits. 
3. Take good photos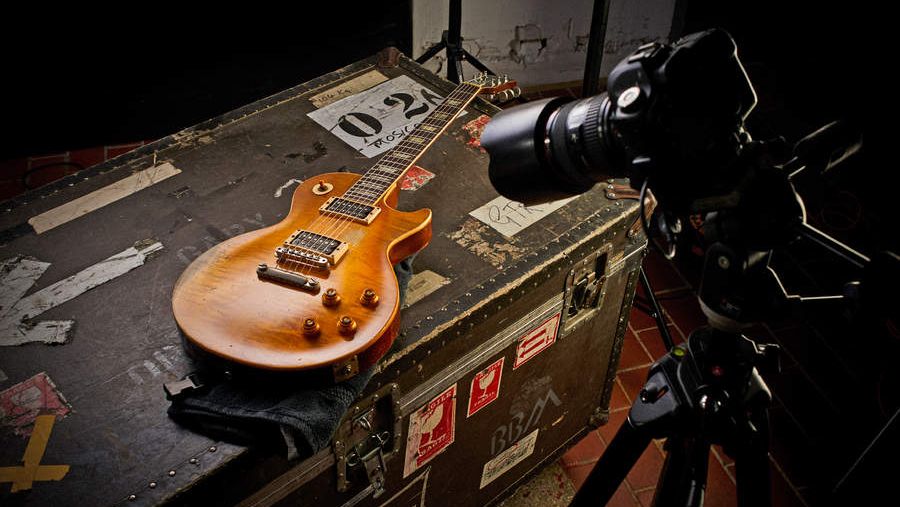 (Image credit: Future)
If there's one mistake we see time and time again on guitar listings, it's poor-quality photographs. Your Epiphone Les Paul may have the fiercest flame top imaginable, but if the photos don't do it justice, chances are people will scroll straight past your listing. We suggest that you take time to get as many flattering shots of your guitar as possible, so here are some tips to make sure they look as good as they can.
Now, good lighting is the key to a great-looking photo. Needless to say, you don't need fancy equipment such as specialist photography lights and a DSLR when a decent smartphone and a window will do the trick. Position your guitar facing the window so the light is illuminating the face of the instrument, and with your back to the window, take the shot. Don't position the window behind the guitar, as this will result in a dark photo with overbearing shadows. 
Next, you need to make sure your photograph is in focus. We see many listings with blurry, out-of-focus shots, meaning you can't see the all-important detail – so take your time to focus your camera before you push the button. If you are using a smartphone, then simply tap the screen where you'd like to focus and the phone will do the rest. 
It's also worth noting that you'll want to get as many shots as you can, showing off your guitar from many different angles – and remember to show all dings, scratches and blemishes. 
4. Give a detailed description of the guitar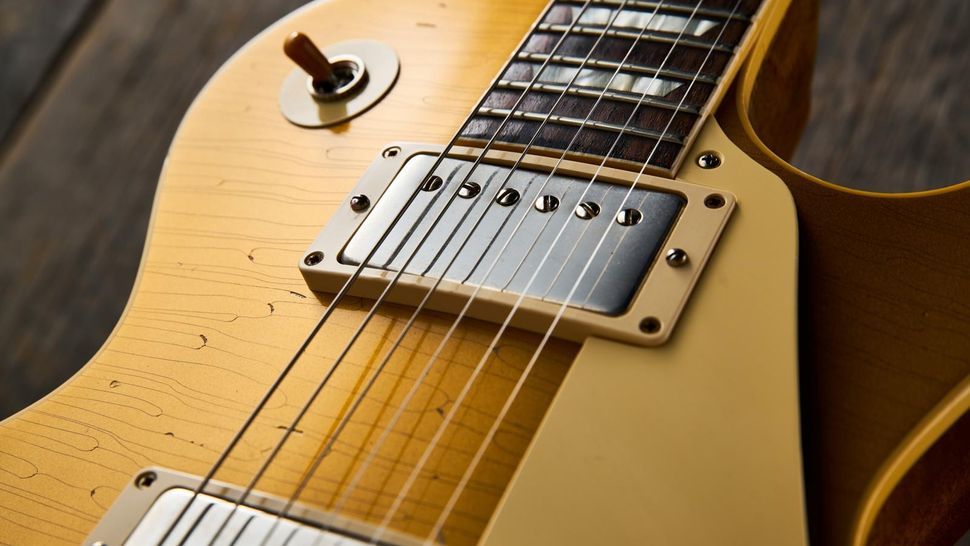 (Image credit: Future)
Okay, your guitar is clean, set up and just gone through an extensive photoshoot; now it's time to tell people why they should buy it.  
This is a crucial part of the selling process, and many players don't spend enough time crafting the perfect description of their item. Make sure you list every detail that makes your guitar special, from the full make and model, date of manufacture, and the exact finish of the guitar. 
If you are using sites like Reverb and eBay, you want to ensure your guitar is easily searchable, so avoid shortening the name or using colloquialisms. For example, if you are selling a certain Gibson single cut, you'll want to use a header such as 'Gibson Les Paul Standard '50s 2022, Heritage Cherry Sunburst' rather than Sunburst Gibson LP Std. This will guarantee that someone on the lookout for this exact guitar is served your ad. 
Be prepared to talk shop with potential buyers; they'll want to know about everything from the story behind the gear to its price, and sometimes just need someone to give them permission to purchase the thing that they want.
Jim Tuerk
Next, you'll want to be as upfront as possible about any damage or issues the potential buyer should be aware of. You don't ever want to conceal problems, no matter how big or small. Whether the electric guitar suffered a catastrophic headstock break or it's picked up the routine amount of buckle rash from life on the road, you'll want to disclose it – if you don't, it'll only come back to bite you.  
When it comes to writing the ad, you'll want to keep the description engaging and friendly, divulging any information you think is important. Just think about all the information you'd want to know about a guitar if you were in the buyer's position and make sure you include this in your advert.
On the point of communication, this is what Jim Tuerk had to say: "Communication is key. This is an industry built on negotiating. Be prepared to talk shop with potential buyers; they'll want to know about everything from the story behind the gear to its price, and sometimes just need someone to give them permission to purchase the thing that they want. Reverb also gives sellers tools to automate this communication: Enabling Direct Offers on your listing allows you to send discounts to potential buyers who have shown interest in your gear."
5. Package the guitar correctly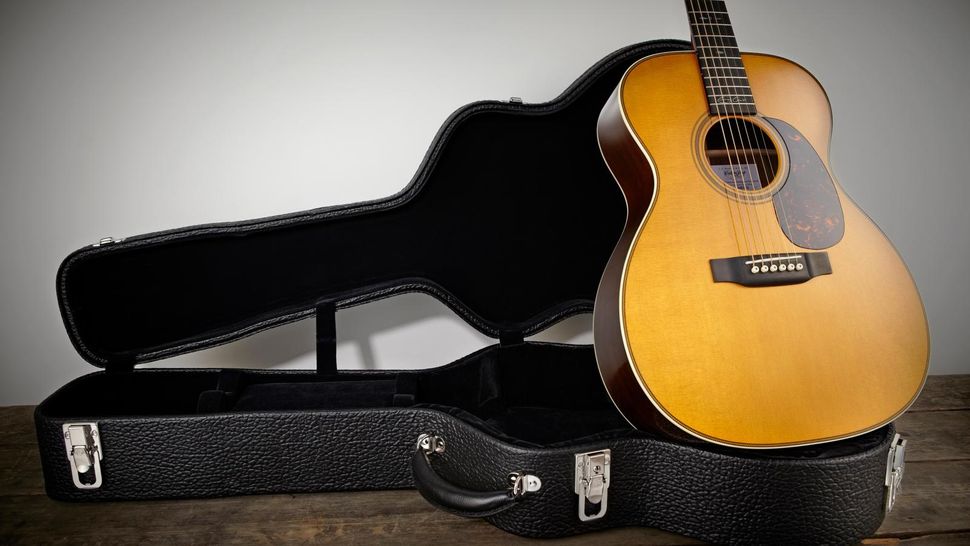 (Image credit: Future)
Okay, you've followed our guidelines and sold your guitar. All that's left to do is to send it off to its eagerly awaiting new owner. Unfortunately, in our experience, a lot of people fall at this last hurdle. Horror stories of decapitated SGs, flattened Martins and crushed Fenders keep us up at night and it can all be avoided – provided you take care packing up your guitar for shipping. 
We highly recommend getting your hands on a proper guitar box. You can easily get surplus boxes from your local guitar store – just pop in and ask – or you can purchase a box with packaging from guitar tools specialist Stew Mac. These boxes will be the correct size for most guitars and are sturdy enough to take the weight of the instrument.
When putting the guitar in the box, you'll want to remove any accessories such as straps and whammy bars, and loosen the strings to take the tension off the neck. If the guitar is in a case, simply place the case in the box and fill all the gaps in the box with packing material, such as bubble wrap. You'll want to make sure there is little to no movement in the case and that the case doesn't come in contact with the edges of the box. 
If the guitar is not in a case, you'll want to wrap the guitar in packing material and follow the same steps. It's worth noting that some finishes – nitrocellulose, we're looking at you – can react with plastic, so please proceed with caution if you are planning to wrap your Gibson, Martin, or Custom Shop Fender in bubble wrap. We highly recommend putting these guitars in a case first. 
Here's what Jim Tuerk had to say about people's fear of shipping a guitar.
"On that note, lots of people are afraid to ship a guitar in the first place. They're big, they're fragile, and they're expensive. We get it. That's why [Reverb] offers shipping protection and helps you save money through Reverb Shipping. You can save money with discounted shipping labels, get boxes designed with music gear in mind, and get your gear covered in the event that it gets lost or stolen via Reverb Safe Shipping. Don't limit your audience to folks nearby; take advantage of the over two-million music makers on Reverb!" 
Common scams to avoid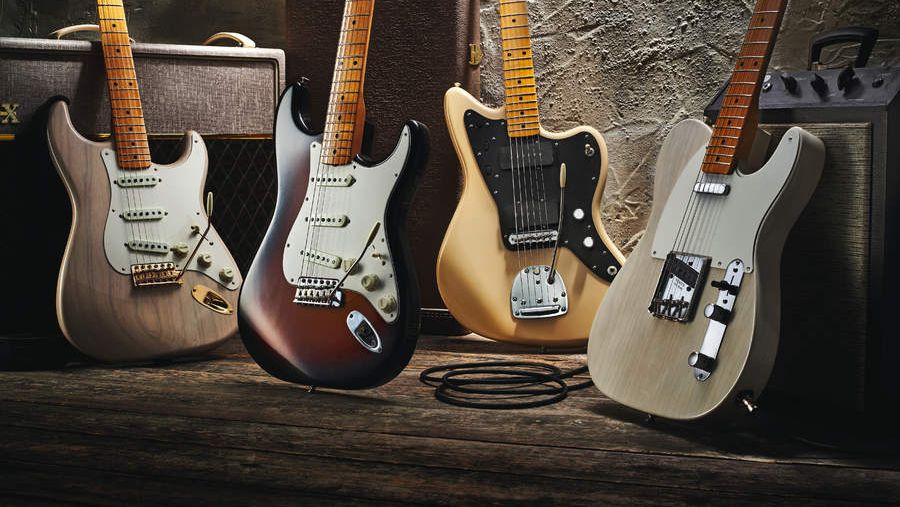 (Image credit: Future)
It was inevitable that with the rise in popularity of selling second-hand music gear online, we'd see a spike in online scams as well. Luckily, if you're at all tech-savvy, you should be able to spot a scam a mile away, but that said, some can be pretty sophisticated. 
We sat down with Reverb's Chief Experience Officer, Tiffany Miller, to ask her advice about staying safe from scams. 
"If a buyer approaches you with an offer that seems too good to be true, it probably is. A common example includes buyers that offer to pay more than the listed price of the item, asking for cash in return to cover the difference. By utilizing Reverb Payments, you let Reverb handle the payment processing, along with fraud prevention and chargeback risk. As a seller, this not only protects you and your gear but also makes your listings more desirable as well; Reverb Payments enables you to accept a wide variety of payment methods, from credit cards to PayPal, which is always attractive to buyers."
"Always keep an eye out for telltale signs of a phishing email. These generally include poor spelling and grammar and/or links requesting your Reverb password, bank account details, or credit card number. Only share this sort of information when prompted by Reverb directly on the site; Reverb will never request this information via email. Don't send it to another user via Reverb messages, or outside of the Reverb platform, as we will then be unable to help with any disputes or issues."
"Connecting with potential buyers is a key part of selling music gear. Buyers will want to talk about everything from the price to the instrument's history—and sometimes even your history, too! However, it's important to keep all conversations on Reverb via our on-platform messaging system. Once you start talking outside of Reverb, we're unable to best help you in the event of any disputes."
Of course, if you are selling out with Reverb, then there are a few other scams you should be aware of. So we suggest that you stay vigilant and do your research. If something feels off about a transaction, then do a little digging to see if it may be a potential scam. 
Not sure what to spend the money on after you sell your guitar? Our buyer's guides are here to help